Cascades
Charming towns and rugged mountains dish out the good times
Less than two hours east of Seattle, the Central Cascades are a four-season playground with an endless supply of outdoor adventures and some quintessentially charming towns along the way. Visitors will revel in the alpine beauty of the Great Northwest and the glacial blue waters of the area's 700-plus mountain lakes surrounded by high peaks and timber forests.
Alpine Adventures
Nestled in the heart of the Cascade Range, the popular Alpine Lakes Wilderness Area is an outdoors wonderland with superb views and more than 600 miles of hiking trails suited for all skill levels. One of the gateway communities to the Alpine Lakes Wilderness Area is Skykomish, known for its railroad history and its four seasons of outdoor recreation, including hundreds of hiking trails. On the Cascades' eastern side, the town of Wenatchee hosts white-water rafting and fishing on the namesake river.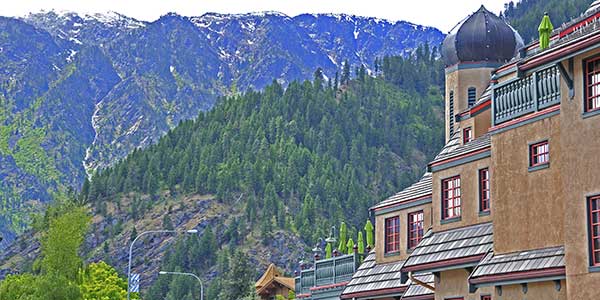 Towns like Leavenworth provide an old-world twist on the great outdoors. Modeled on an old Bavarian village, Leavenworth boasts specialty shops, cozy restaurants and a lively social calendar of festivals and concerts.
About 50 miles south of Leavenworth is the small town of Cle Elum, which got its start in the early 1900s as a mining and timber center. Boasting 260 sunny days per year, the town celebrates its heritage  with gusto — check out the Coal Mines Trailhead, which takes hikers past the remains of closed coal mines — and there's also a host of taverns and attractions.
Awe-Inspiring Omak
To the northwest, Omak is home to the 12 Tribes Resort Casino, with fun and gaming galore. Also in town is the memorial of Chief Joseph, the famous 19th-century leader of the Nez Perce tribe who defied the U.S. government. Check out the Colville Confederated Tribes Museum, which boasts murals, dioramas, artifacts and historical photos, offering an in-depth overview of the 12 local Confederated Tribes.
For More Information
Washington Tourism Alliance
800-544-1800