Prince Edward Island RV Road Trip — See big vistas in Canada's smallest province.
Canada's smallest province makes up for its diminutive size with sweeping history and breathtaking scenery. See Canada's birthplace, hike a world-class national park and then check out the inspiration for a world-famous novel.
Drive. 23.3 miles • 37 minutes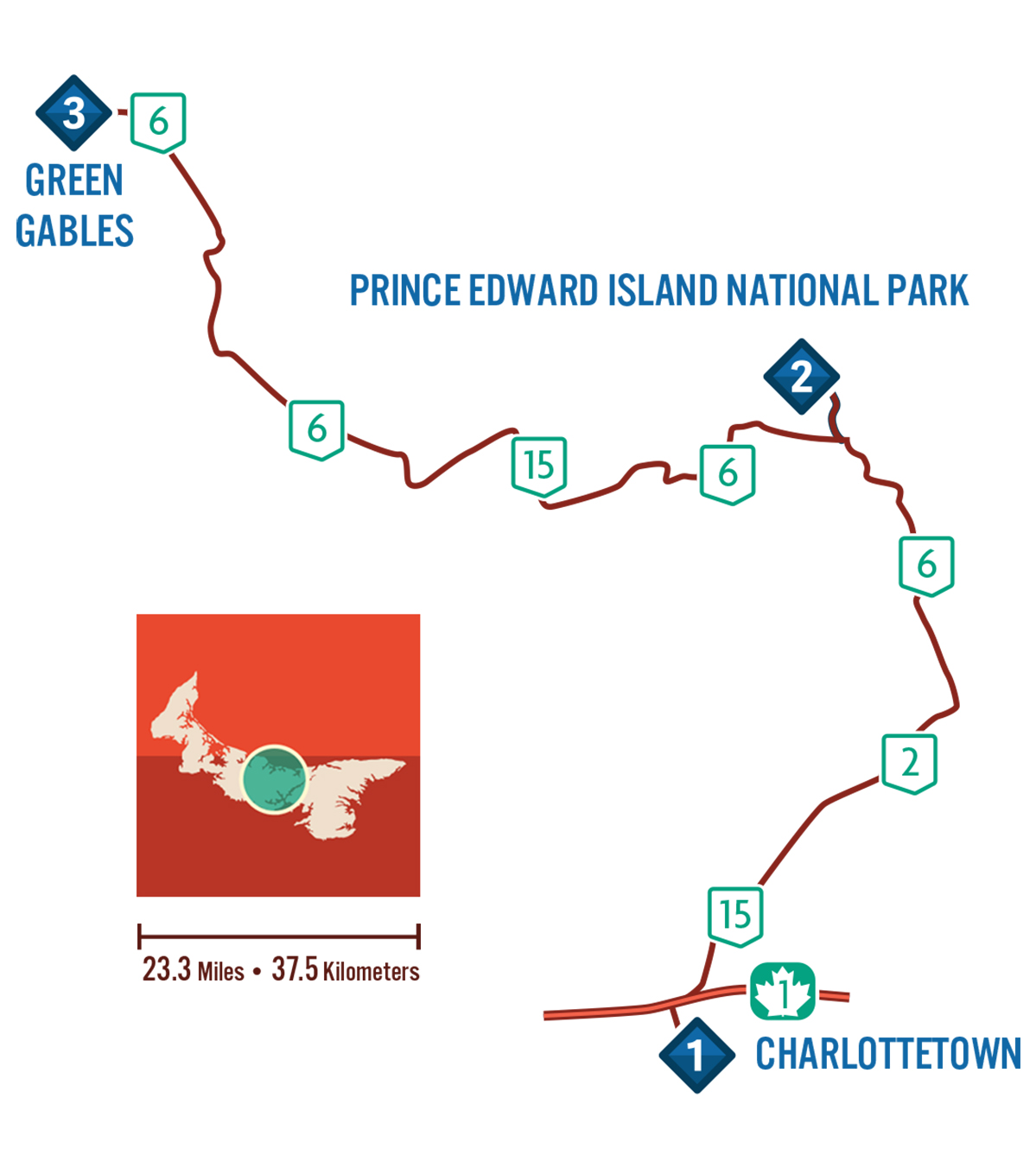 1. Charlottetown
Starting Point • Entertainment, Food, History, Shopping
Canada was confederated following the 1864 Charlottetown Conference, giving Charlottetown the moniker of "Canada's Birthplace." There's deep history here, from All Souls Church to Beaconsfield Historic House and City Hall (oldest in the region). There's so much to do, like summer concerts on Peakes Wharf, cobble-stoned Victoria Row, gourmet restaurants, outstanding shopping, cycling and a great arts center. Don't miss the Ardgowan National Historic Site, home of Henry Pope, a "father" of the Confederation.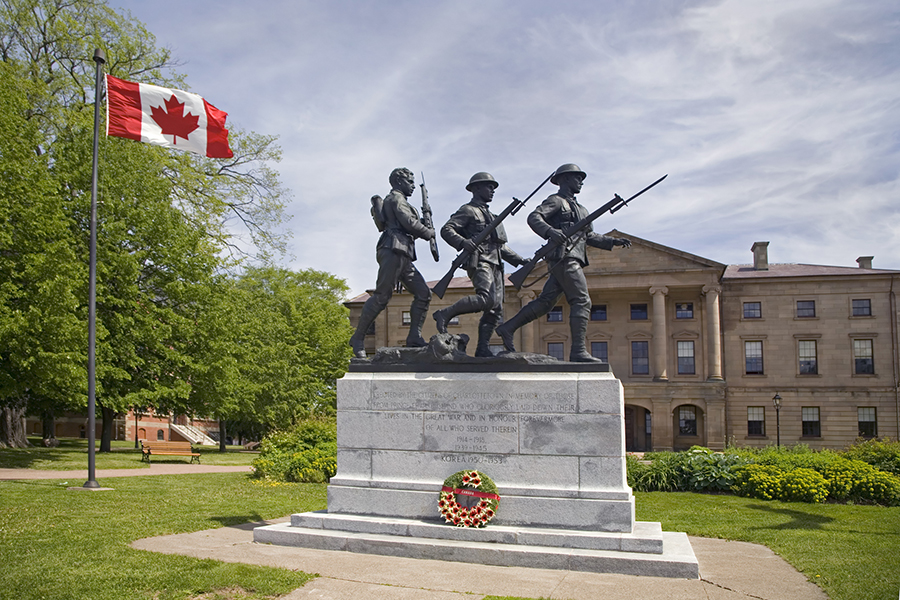 2. Prince Edward Island National Park
11.2 miles, 13 minutes • Entertainment, Food, History, Nature, Outdoor Recreation, Quirky, Shopping, Sports
Head north and drink in all the natural beauty of one of Canada's finest national parks. Choose from seven well-supervised beaches or hike and bike more than 30 miles of well-maintained trail systems. See dunes, rare plants and archeological discoveries in the Greenwich section. The big blue Atlantic is the centerpiece of your visit for great swimming, fishing, boating and relaxing. Attend festivals all season long—bagpiping, "Fall Flavours," and jazz and blues.
3. Green Gables
12.1 miles, 24 minutes • History, Nature, Outdoor Recreation, Quirky, Shopping
Anne of Green Gables, written by Lucy Maud Montgomery and published in 1908, follows an orphan girl's happy childhood years on Prince Edward Island. Tour the home portrayed in Anne's fictional adventures—Green Gables Heritage Place in Cavendish. See interpretive and historical heritage programs in summer. Walk the elevated boardwalk along the Balsam Hollow Trail, believed to be the "lovers lane" the book. Brave the Haunted Woods Trail, too.