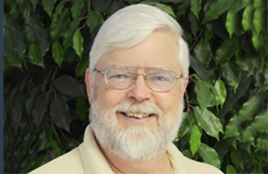 Hi Folks. Some interesting questions this month, dealing with storage issues, tank monitors, batteries, and a troublesome air conditioner. Have a great Thanksgiving, and remember to send your RVing questions to [email protected].
---
Hello, Mark
I have a Pleasureway Lexor TS and am having a long-term problem causing generator shutdown when running the A/C with the generator (Onan 2.8K). The current spikes when using the A/C with the generator causing the shutdown; however, the generator performs fine with the other appliances. The generator was serviced by Cummins/Onan and they replaced the condenser but stated that the current spiking was an A/C problem. I had diagnostics performed on the A/C, when connected to shore power it ran at 10.6 amps when compressor was engaged, however when tested with the generator the current spiked to 25 amps. They concluded it had to be a generator problem. Back to Cummins/Onan and they replaced the Stator and Voltage regulator, but insist that would not cause the current spiking. I have not tried to see if the problem is resolved because Onan stated that the current spiking could cause the PC board to fail or the stator. Could the stator have been the problem all along or could this be a wiring/junction box issue? Any suggestions? Thank you, Patricia
Hi, Patricia
Several things may be going on here: First, I'm familiar with that Onan 2800, and it is just about the smallest generator that will start, and reliably cycle, a roof air. The compressor takes a big surge of current every time it starts, and that current demand goes up in high ambient temperature situations. In some cases, it can take just about everything the generator can put out to start it. In addition, any other loads or demands on the generator can reduce its ability to start the air conditioner (A/C). Battery charging, the fridge running on AC power, an electric water heater element operating, any of these things running can increase the static load on the generator and prevent it from starting the A/C. High altitude also reduces the power output of most generators. If you are sure all other loads are off, and the generator still won't reliably start the A/C compressor, there is another possibility. A/C units use starting capacitors on both the fan motor and the compressor. These capacitors have a tendency to fail slowly over time, and a weak starting cap can make the motor draw excessive current when starting. You didn't say how old your rig was, but if it's more than 5 years old, it may be worthwhile to replace the starting caps on both the fan and compressor in your A/C unit. These caps are inexpensive and easy to replace. If you decide to try that, ask the parts place for a "soft start" kit for your A/C. These kits are designed to reduce the surge of starting current and are available for most RV A/C units. These kits are essentially a capacitor replacement, so if you can get one for you're A/C, I'd recommend it. While there's no guarantee it will fix your problem, it's the next thing to try, since you've had the generator serviced. Let me know how it goes.
---
Hi Mark,
Last November I filled my fuel tank after a long trip and added 16 oz. of Stabil. (75 gal tank) as part of my winterizing process. For various reasons, we haven't used our motorhome at all this year. My question is, can I leave this gas until next spring or do I need to take a long enough ride to use a tank of fuel and re-winterize it? Also, I'm not planning on re-winterizing the plumbing. Any thoughts on this idea? I would appreciate your feedback! Thanks in advance and HAPPY CAMPING!! Chuck
Hi, Chuck
According to my research, stabilized fuel should last 12 months, and if you double dose it, as long as 2 years, but even with Stabil, the fuel loses octane points during storage. Adding additional Stabil during the storage period doesn't extend the storage time, so putting more in won't help. Regular Stabil should be used at 1 oz per 2.5 gallons, the Stabil 360 is 1 oz per 5 gallons. If you used the 360, then you are properly dosed for at least a year, but if you used the standard Stabil, you are under-dosed. Do you recall which product you used?
Interestingly, their FAQ seems to have a typo: they say it protects fuel for 24 months, and if you double dose, that period extends to 2 years. They aren't good at math, apparently. I assume it should read "12 months" and extended to 2 years with double dosing.
Based on all that, I have to say that, while you may be OK letting it sit, it's probably best to use that fuel and refill the tank and add fresh Stabil. If you have a way to transfer that fuel from the motorhome to containers, you can use it in other vehicles. Be sure to run the engine long enough to circulate the fresh stabilized fuel throughout the system before you shut it down for storage. Remember to run the generator too, if you have one that runs off the vehicle's fuel tank.
As long as you haven't used the plumbing system, it should be fine for another winter.
---
Hi Mark
Thanks for sharing your knowledge!  On my 2016 Monaco Knight, the level indicators on the tank test (both of them) always show full for both the black and grey water levels. The fresh water and propane are always correct.   I have been told that using a black water tank cleaner can (sometimes) fix this issue.  Do these treatments work?  Also, can you use the same treatment (tablets) in the grey water tank too?
Sincerely, Greg
Hi, Greg
Those factory monitor panels have plagued RVers for decades. The black water ones never work, and the other tanks are iffy. That's primarily because the typical tank sensor system has not changed much since the 1980s. Most RV tank sensors utilize small metal probes that are in actual contact with the tank contents. Over time, the buildup of *yuck*, or even one errant piece of toilet paper or food scrap getting hung up on a probe, will cause false readings.  There are a lot of cleaning products out there, but they are at best a temporary solution. You can use them in both the grey and the black tank, but the tank monitors will stop working as soon as the probes get dirty again.  The real permanent fix is a replacement tank monitoring system. There are several different ones on the market and they all work without any electrical probes inside the tank. Some systems simply require a sensor or two be placed on the outside of the tank body. The system then reads the level of the contents of the tank through the tank wall. Since the tank contacts never touch the sensors, they tend to be very reliable. Other systems use a pressure sensing method to determine the level in the tank. Here are a few links to some examples of these systems, by no means a complete list:
I have purchased and installed several of the I-Series (originally sold under the name Accu-Gage) systems for my RVs over the last 15 years and I have personally been very pleased with them. These systems are very accurate and linear, and can be installed by the average do-it-yourselfer.
---
Mark,
I do a lot of dry camping / boondocking and read your article on batteries at  http://www.marxrv.com/12volt/12volt.htm. I am interested in switching over to 6 volt golf cart batteries because of the increased amp hours over my group 24 deep cycle batteries.
I have a battery box that currently holds 2 12v group 24 batteries and have some room to spare.  Would 2 6v golf cart batteries wired in series give me the same output and longer amp hours as the 2 12-volters? Thanks, Dave
Hi, Dave
Yes, a pair of golf cart batteries wired in series can be used to replace your current parallel wired 12V batteries. Golf cart batteries are definitely superior to the typical 12V deep cycle batteries in that they are much more robust, and handle the vibration and deep discharges typical to RV use better than the 12-volters. They do offer a small increase in amp hour capacity. For instance: Trojan T-105s are spec'd with an amp hour capacity of 225 AH, and a pair of those will give you a total of 225 AH of usable capacity (in series, it's not additive). Group 27 batteries approach that at 170-210 AH, with group 24's providing around 160-180 AH in pairs. Yes, you'll see a small improvement in capacity. When measuring your battery box, be aware that golf cart batteries are about the same footprint, but are significantly taller, like 1.5 – 2 inches taller than the group 24s.
---
Mark:
What do you suggest for maintaining my Class C RV when it is parked at a RV Park for more than a week, while we are living in it? I am thinking of running the generator, should I run the RV engine? Should I discount and take a short drive? Look forward to hearing from you.  Butch
Hi, Butch
If you're parked for a week or two, you really don't need to do anything to keep the coach limbered up. If you'll be sitting for a month or more, then it's a good idea to run the generator for a few hours under load, and drive the RV long enough for everything to come up to operating temp. Once a month is often enough for that. Remember to check the water levels in your house batteries once a month, add distilled water as needed to keep them topped off. Batteries sometimes use a lot of water during long periods hooked up to shore power, depends on the coach and what kind of converter or charger it has.
---

Founded in 1978, the Escapees RV Club provides a total support network that includes a wide variety of services and opportunities:
Mail Service- Escapees offers the largest private mail service in the country. Members are able to personalize their mail delivery with multiple options. Custom sorting options, delivery schedule and even mail scanning. We make it easy!
Mapping Tool- Plug in your starting point and destination, and let us do the rest! Our mapping tool will show you discount parks along your route, as well as trusted commercial members and endorsed vendors to help you with all of your needs along the way.
Education- From our annual Escapades to our discussion forum, we help you connect with fellow RVers to share experience and knowledge. For the hands-on learner, RVers' Boot Camp is a great way to learn about RV operation, safety and maintenance. Our award-winning magazine is also a great resource for peer-to-peer advice from fellow RVers and industry experts.
Community- When you see an Escapees sticker on a rig, you know you've found a friend. Escapees hosts a variety of events throughout the year, including convergences, excursions, chapter rallies and Escapade. Each of these offers the opportunity to connect with other RVers and make new friends.
A complete listing of all Escapees events and a comprehensive list of member benefits are found at www.escapees.com