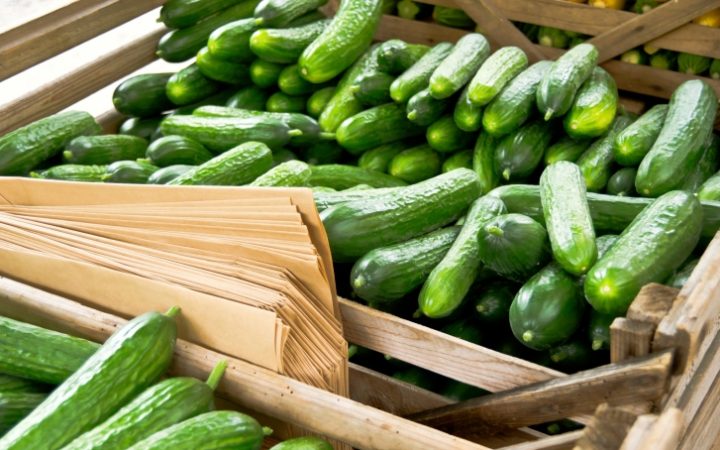 If you Google "Cucumber Capital of the World," Wauchula shows up prominently in the search results. The other two Florida agricultural "Cs"—citrus and cattle—have also long been more important to the town. But in the 1920s, the town's robust cucumber industry helped the community secure the seat of Hardee County, and the vegetable has been a prominent part of the town's life ever since. Visitors to the town, which is located about 60 miles east of Sarasota, can purchase fresh cukes along with lots of other veggies at the Wauchula State Farmers' Market.
---
Planning a visit? Stay at Crystal Lake Village RV Park.
---
When the Florida Southern Railway pushed through this area in the 1880s, the railroad named its depot Wauchula after the Miccosukee Indian word that roughly translates to "call of the sandhill crane." About the time, the railroad arrived in Wauchula, and so did Doyle Elam Carlton, who was born in the town in 1885, the eighth of 10 children. He would grow up to be 25th governor of Florida. His family's 1902 Colonial Revival mansion remains, along with City Hall and the brick-faced train depot, as one of the town's architectural treasures.
Wauchula still retains the friendly Southern charm of a country town. Main Street pulses with shops and eateries set amidst grassy greenspace and gazebos. The third Friday night of every month comes alive with music as the businesses stay open late for the party. The annual Fall Festival bursts into bloom across Heritage Park on Main Street at the end of October. The Hardee County Players take over the City Hall Auditorium, crafted in a Mediterranean style in 1926, to present the finest community theater in Florida's Heartland—and always at an affordable price.
Outdoors, the Peace River, voted the Sunshine State's most popular paddle trail, meanders past Wauchula's doorstep. Three launch sites and two local outfitters make it easy to get going on a Florida river adventure. You may even paddle past a cucumber field.