Families from all across America are bound by tradition to go camping. There is nothing quite like hitting the road and having fun outdoors with your own folks.
Whether you want to experience cuddling your kids close to the campfire or sleeping soundly after staring up at the starry sky, there is always a sense of togetherness when exploring nature with your family. While you're enjoying nighttime comfort and extra snacks, you can see it's a different experience with kids in tow, especially when you need to slow down and look after them. We've listed the top 10 kid-friendly camping destinations in the U.S. Hopefully, the kids will enjoy them too!
Camping Destinations
Here is the list of a variety of kid-friendly camping destinations you can with your little ones. If you have an exclusive membership, you might get a discount and more from the campgrounds we've listed below.
Snake River Campground, Nebraska
At the lake, you can find sugar-white beaches to spend your days swimming and boating around. Every summer night, the campgrounds host a "star party," so be sure to come in season or you'll miss it.
Other stellar activities to pair with this is making rockets out of soda bottles, which is included in the program. Ride a canoe down the Niobrara River and try to spot the occasional blue herons and bald eagles.
This is something the whole family will enjoy, not just for summer. Come and play year-round and enjoy creek tubing, a sand beach, playground, canoeing, paddle-boats and a pool. The park is located in Wills Valley and is associated with some of the earliest historical events in northern Alabama. Today families and Friends enjoy coming to the creek for tubing, kayaking, canoeing, fishing, swimming, hiking and relaxing in the outdoors. Families can also rent a vacation cabin rentals with a mountain view located on the banks of Big Wills Creek.
Review: "Had an absolute blast. We floated down several times, swam, played human pool, and just enjoyed our kids, nature and the water. Super friendly staff, affordable, and laid back."
From golfing to surfing, sunbathing to wine tasting, if you're looking for excitement or relaxation it's here in Morro Bay. Splash in the ocean, kayak across the bay, fly a kite over the sand on a perfect breezy day.The campground is steps away from nine miles of pristine Atascadero Beach coastline and the iconic Morro Rock, with lots of opportunity for sightseeing, beach-combing and relaxation. Rent a bicycle built for 4 or 6 and pedal around town on a Surrey Cycle; sunshine and salt air is what family memories are made of. Take a short drive to Hearst Castle.
Piñon Flats Campground, Colorado
Unlike the rest of the campgrounds on this list, you'll be spending more time on the actual ground than anywhere else! As the only campground in Great Sand Dunes National Park, you can set up camp in the piñon pines and explore the sand dunes. Not only are they fun to hike — they're also fun to sled down on sandboards!
Families can build sandcastles in the nearby creek, with the view of the Sangre de Cristos mountains, or spend hours looking up at the sky stargazing at the watchtower. Or, if you want to see some little jaws drop, take your folks out to see the alligators in the geothermal ponds.
Fort Yargo State Park, Georgia
Outdoor recreation activities and scenic lakeside views will greet you as soon as you step foot into Fort Yago. Originally built to exclude Native Americans from the community, it has now become a prime tourist destination for the family.
Test your endurance in the mountain trails riding your bikes, or by hiking up the path led by park rangers. The large lake offers a beach for swimming, fishing, and touring on a boat. This campground is also a participant of Georgia's First-Time Camper Program, which lets the children experience sleeping in a tent under the stars and partake in Junior Ranger camps.
Right at the center of Kentucky's Cave Country is Jellystone Park. One of the best family-focused campgrounds you will find in the country, this is one kid-friendly place you cannot afford to miss.
Feel free to bounce in the Jumping Pillow, slide down a 300-foot waterslide, and make a splash on Karst Beach. On the weekends, kids can join in on Olympic-style events like a water-balloon battle with other families. If you're bringing an RV along, the sites offer full hookups and free Wi-Fi, and more.
With the first-rate amenities and the special events that they host specifically for children onsite, you'll want to prolong your stay each time.
Hundreds of acres of woodland contribute to the great variety of amenities in Witch Meadow Campground. Swimming, fishing, and boating are a few activities to name doing in the freshwater lake. As one of the most tranquil and serene camping grounds in the state, you can let your kids enjoy different outdoor sports and games onsite.
There's a recreation center for playing as well, where you can play video games, read books in the library, and participate in sports indoors like basketball, badminton, and ping pong.
Welcome to Clay' Park Resort, one of Ohio's top outdoor camping, waterpark, and event destinations. As the resort enters its 72nd year of service to northeastern Ohio, we are proud to offer a huge selection of outdoor recreational activities and invite you to come visit soon.
A visit to Clay's Park can be an activity-filled adventure or a laid-back and relaxing retreat. Splash around in a 10-acre adventure waterpark complete with tanning docks and a central island for sunbathing. Or you might want to swim indoors in the heated pool. The family can enjoy life-size foosball, kayaking, and beach sports.
Looking for a family-friendly getaway near the beach and the city? Florida's beachside RV Park, Camp Gulf, is the place for you! With white sand, clear waters, and a blue sky, you can do all kinds of outdoor activities under the sun.
Every cabin is within walking distance from the beach, where you can have fun swimming, boating, fishing, dining, and shopping. The property also has a waterslide, heated pools, and several onsite amenities. Enjoy pancakes and ice cream for breakfast, and watch programs like magic shows in this family-oriented campground.
Custer State Park, South Dakota
Set in a forest of mature pine trees in the Blue Bell Campground, you can find granite spires hundreds of feet tall and prairies with a variety of vegetation. For a more nature-focused adventure, don't let your family miss the opportunity of visiting Custer State Park.
Keep your eyes open for pronghorn antelope, bighorn sheep, and a thundering herd of a thousand bison. Let local naturalists help you catch, clean, and cook fish while you're camping. While you're here, come to the chuck-wagon cookout, where you can play cowboy with your kids as the staff offer you hats and kerchiefs.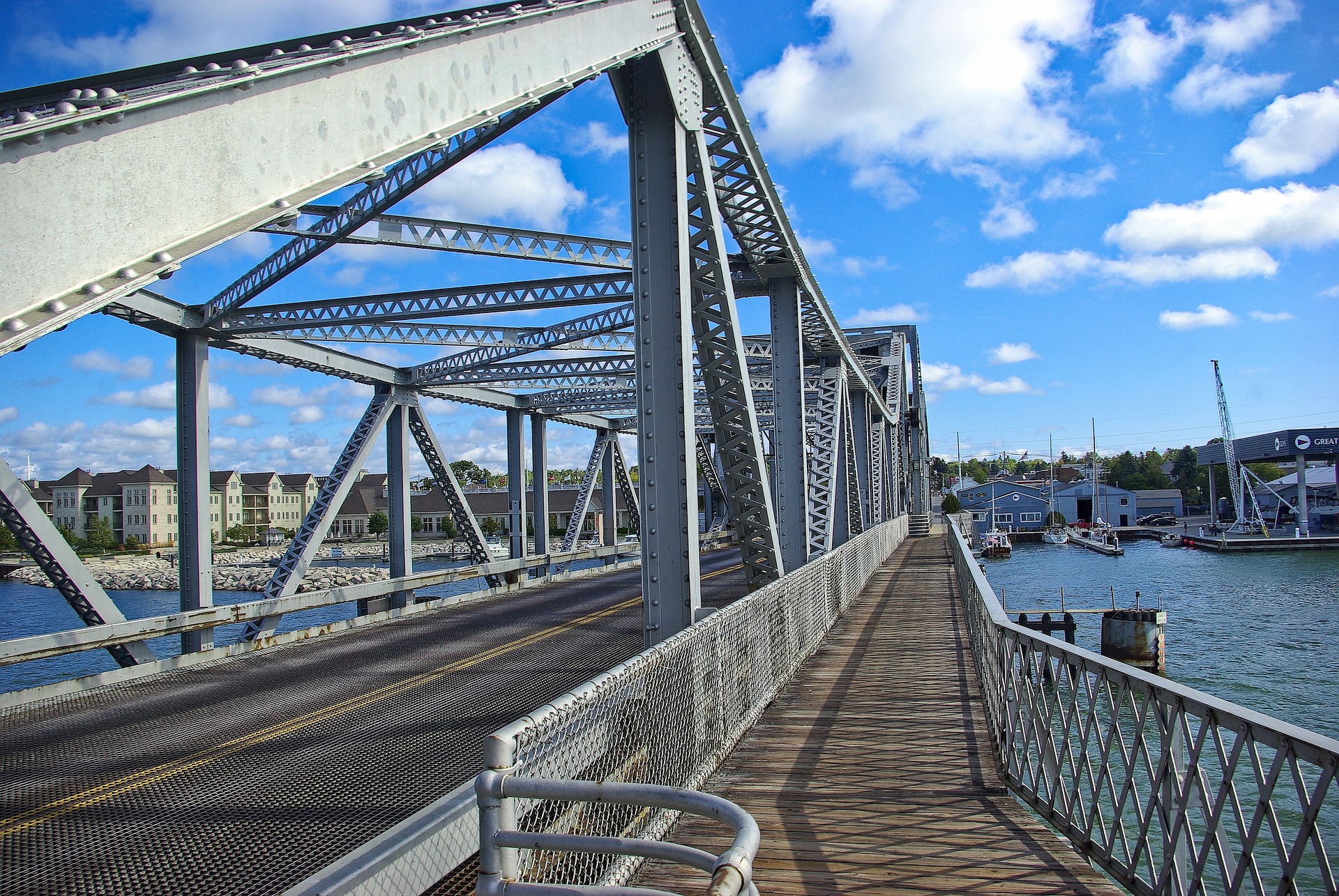 The campground is sequestered by lovely tall trees shading the surrounding area, cooling down the forest. As this is near Lake Michigan, you can easily access boat landings and water channels full of fish. Along the shoreline, you can even find paths that lead up to hiking trails in the nearby mountains.
In Tranquil Timbers Camping Retreat, you can let your family in on the fun with their playground, swimming pools, and other onsite amenities like live bands, magic shows, and balloon artists. Nearby at Sturgeon Bay, you can take the kids out for in-season festivals and to museums.