Santee Lakes Recreation Preserve is a beautiful, private, 190-acre park surrounding seven fully-stocked fishing lakes all filled with recycled water. The park provides a safe and tranquil setting for camping, fishing, picnics, fitness, bird watching, boating, biking and special events in a natural environment.
These are just some of the reasons Santee Lakes Recreation Preserve is the Best Backyard in San Diego!
Santee Lakes Recreation Preserve was also named Park of the Year for two years in a row by the National Association of RV Parks & Campgrounds (ARVC). We also won ARVC's Plan-it Green Park of the Year Award three years in a row for our commitment to the environment!
As an award-winning Park & Campground, Santee Lakes Recreation Preserve strives to provide the ideal facilities and amenities for guests!
Santee Lakes Recreation Preserve's Variety
From bike rentals to fishing, boating and camping, we have something here for everyone!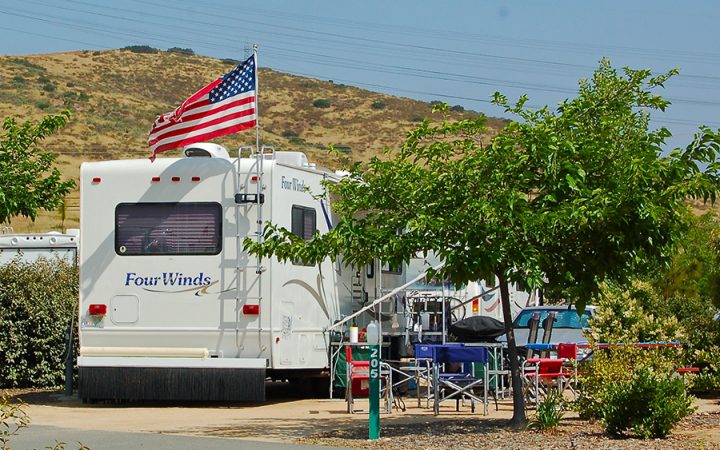 Come play on one of our six playgrounds, including a Sprayground for those hot summer days. Boulder Island, meanwhile, awaits adventurous types. Fish in one of the fully stocked lakes; plan a wedding, picnic or party under a breathtaking gazebo with beautiful views, or just come out for a leisurely walk around a lake. We also have several special events throughout the year for the whole family to enjoy! Any activity you choose will be sure to help you make a great memory!
Santee Lakes Recreation Preserve's Variety
If you live up north, follow the ducks and migrate to Santee Lakes for the winter. If you already live in sunny San Diego, then bring the kids for a weekend or a week. Our award-winning campground is nestled in the foothills of Santee, just 20 minutes from San Diego's big attractions. Choose from 300 full-hook-up campsites, all with free Wi-Fi and some with cable TV. Campers get exclusive fishing in Lakes 6 and 7, which stocked year-round and not open to day-use guests.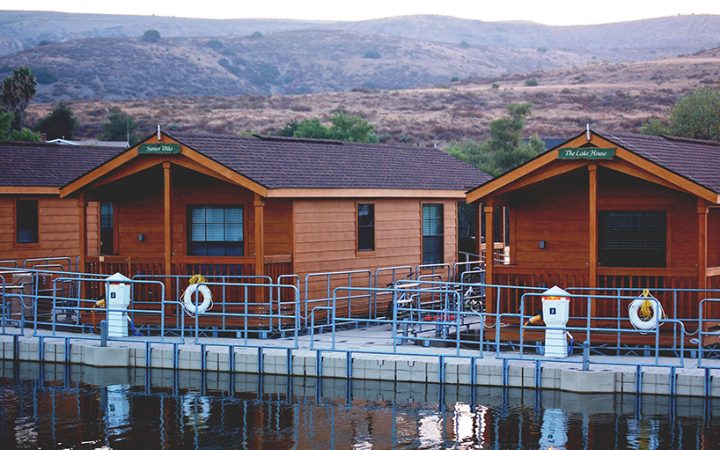 Also, when you camp at Santee Lakes Recreation Preserve, you are choosing a facility that is dedicated to reducing our impact on the environment. More than 4 acres of solar panels located on our property provide enough power to meet almost 50% of the entire Park and Campground needs!  If you choose to camp with us, Take lots of photos and leave only footprints, thanks!
Come for the day or plan to stay. Either way, you will have a great experience at Santee Lakes!