RV travel can lead to income opportunities — this couple found out how with Good Sam.
"Successful pizzeria for sale. Good location, great lease. Call Frank for information."
The date was February 21, 2005. As we read the classified ad in our local newspaper, we wondered how almost a decade of hard work — blood, sweat and tears of both joy and agony — could be condensed into 12 simple words.
After selling our Central California Coast restaurant, we boarded our 40-foot motorhome and hit the road, trading the 1,800 square feet of our Santa Ynez Valley home for 340 square feet of RV. Since then, we've logged over 200,000 miles, seen all 48 contiguous states, and made friends and memories in almost all of them. And as Good Sam sales reps, we're able to combine our passion for adventure with making a satisfying living.
Working as Reps, Living the Dream
These two California natives have always been able to support themselves on the road, but becoming a Good Sam rep team was a game changer. We do more than inspect parks and sell ads for the highly successful Good Sam RV Travel & Savings Guide. We live the best of both worlds of work and travel.
As Good Sam reps, we get to meet new people, see new places, and make new memories. It keeps us busy for most of the year, lets us make our own schedule, and lets us play and relax the rest of the year.
Building Businesses and Relationships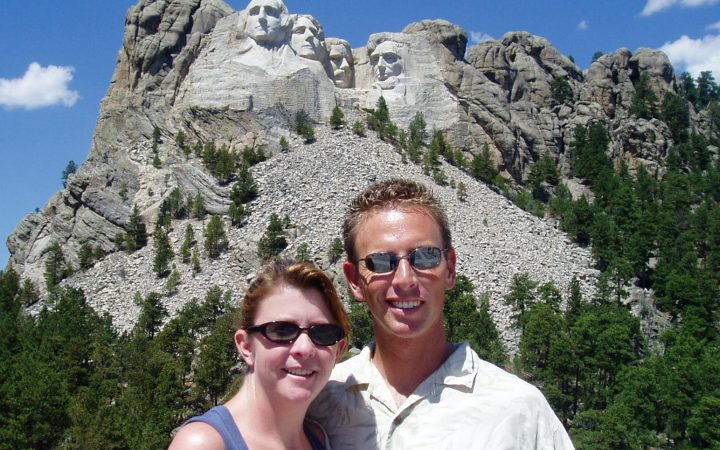 As we travel, we build working relationships and friendships with RV park owners and managers, helping them promote their brand to the millions of RV travelers seeking value.
But our work never gets in the way of fun. Just ask our three parrot passengers: During a crossing over the Hoover Dam, an inspection officer asked if we had a dog on board. As we said "no," one of our parrots, Bradley, made a "woof-woof" sound. (Luckily, the officer found it funny).
---