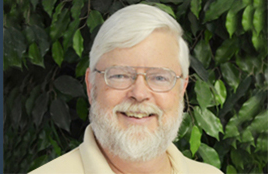 Hi, folks. I hope you all had a Merry Christmas and are looking forward to a New Year of RVing! Keep those questions coming! [email protected]
————————————-
Mark:
Is it better to run my refrigerator on gas or the electricity while on the road in my class-C motor home? Thanks, David
Hi, David,
Running the refrigerator on AC using an inverter is generally a good option for motorhome owners. In most motorhomes, your house batteries are charged by the vehicle's alternator while driving, and the charge wiring is usually fairly large-gauge. That means that the alternator is capable of supplying a lot of amps to the battery bank on demand. That is a good thing, because the electric element in most RV refrigerators will draw between 250 and 500 watts, depending on the size of the refrigerator. An inverter is going to draw 25 to 50 DC amps to operate that element. That means you must wire the inverter directly to the battery bank, using appropriate-sized wire to support the large current draw. It also means that you need to be aware of the demands your inverter will be making on your house batteries when the engine is off. (When the engine is running, the alternator should be able to keep up with the demand.) This is a great way to keep your refrigerator running while traveling since you can keep the propane turned off at the tank which is the safest way to travel. If you don't have an inverter, you can run the generator while travelling to support the refrigerator, but this can be somewhat expensive, fuel-cost-wise.
————————————————-
Hi Mark,
In regards to heating with an auxiliary heater when boondocking, some campers have to run the furnace to keep the pipes, etc. from freezing. Will a Buddy heater keep them from freezing? Thanks, Glen
Hi Glen,
That's one of the few downfalls when using a vent-free propane heater while boondocking. Many RV furnaces divert some heated air to the plumbing spaces to help keep pipes and tanks from freezing. If you are not running the furnace, then no heat is going into those areas. A portable heater in the living space will keep you warm, but won't help protect your pipes unless you can find a way to move warm air into those spaces. There are other options, like 12V tank heaters, but they are as tough on your batteries as a furnace motor is when you're boondocking. It may be best to run the furnace on a low setting during the overnight hours, or when the temperature drops to well below freezing and use the buddy heater when the weather is less frigid.
——————————————
Hello Mark,
My husband and I purchased a 2006 Jayco Designer 38' 5th wheel RV which is 13,000 lbs. empty.  We were told when pulling it with our 1995 GMC 3500 2-wheel drive truck we need to keep it in 3rd gear and not use the overdrive; otherwise, it could tear out the transmission.  Is that true – do we need to stay in 3rd gear when pulling it?  Thanks so much, Darlene
Hi Darlene,
Most tow vehicles with an overdrive transmission can safely tow in overdrive on level roads. The key is to disengage the overdrive if the transmission starts to "hunt" or shift repeatedly in and out of overdrive. This hunting can damage the transmission if you let it continue. If the transmission is staying in overdrive and not shifting down and up repeatedly, its fine. If you get into rolling hills or grades, then you should definitely run in 3rd gear until the road levels back out.
—————————————————
Mark:
I am a part-timer at this point.   I have two water filters on my coach, one on the incoming line and one on the kitchen cold side. My question is how long they are good for when used, say, one week a month or a couple of long weekends per month? My water has always been good and safe, but often I replace the filters, around $30 each, several times during the season.   I have not found any information or guidance on this or info on how to care for the filters.  Should I take them out of the coach and keep in the fridge to extend life? Thanks, Jim
Hi, Jim:
Most water filters are rated with a filtration capacity in hundreds or thousands of gallons. In most cases, you'll never even approach that capacity in normal use. Follow the filter manufacturer's recommendations for cartridge replacement. If they don't specify a replacement interval, use these rules of thumb: Filter cartridges generally only need be replaced when a loss of flow (clogging) or degradation in the taste, odor, or appearance of the water is noticed. It doesn't hurt to replace them every six months or so, even if they are still delivering good water and flow, but anything more than that is generally a waste of money. I'm assuming your filters are one of the common types that use a replaceable element inside of a housing or holder. When you replace the cartridge, be sure to thoroughly clean the cartridge housing with warm soapy water, and rinse thoroughly. Dry it, and then add a tiny bit of Vaseline on the o-ring before you reassemble the cartridge holder. Tighten it until it is just snug. Any tighter and you'll have problems removing it later. If the housing leaks, replace the o-ring, as they eventually get compressed and don't seal properly.  Leave the filter cartridges in the housings throughout their service. Removing and handling them unnecessarily will just increase their exposure to contaminants.
———————————————-
Hi, Mark,
We are new to RVing and live in Northern Michigan where we get a lot of lake effect snow.  We store our fifth-wheel camper outside at a storage facility.  How much snow can a 30-ft. travel trailer handle on the roof during the winter?  We noticed several RV dealers in the area that store their inventory outside, but I don't know if they periodically remove the snow from the roofs. Thanks, Al
Hi, Al,
I ran into this when I kept my RV in Tehachapi, CA. The average RV roof can probably tolerate 10-20 lbs per square foot of snow load, and that equates to about 6" to 12" of wet, heavy snow. Whenever the snow accumulation on my camper approached 12", I shoveled it off. If your RV roof feels pretty strong when you walk around on it, you may be OK with allowing more accumulation, but it's a risk I wouldn't take. You can deal with the problem in a number of ways: The best answer (of course) is to find covered storage for the winter months, but not everyone can afford that. Some folks simply keep a heater running inside the RV, which may help melt off the snow as it accumulates, but that can be expensive and requires a power source. Others have used shoring inside the rig to support the roof, typically 2×4 and 2×6 lumber, but that's no guarantee that the roof won't be damaged anyway. The final option is to manually remove the snow accumulation whenever it approaches a dangerous depth. Here is an article by the University of Arkansas Division of Agriculture on ice and snow accumulation that includes a table defining the weights of snow and ice. http://www.trumbull-ct.gov/filestorage/7112/7114/snow_load_information.pdf. You may be surprised at how much that white fluffy stuff can weigh!
—————————————————

Founded in 1978, the Escapees RV Club provides a total support network for RVers that includes a wide variety of opportunities for fun, adventure, and education.
MAIL SERVICE  The best mail–forwarding service in the country. Members can personalize their mail delivery receiving only the mail they want when they want. MAGAZINE  Award-winning magazine written for RVers by RVers.
CHAPTERS  There are 51 chapters across the U.S., Canada, and Mexico that offer local luncheons and rallies within 150 miles of home.
HOPs  Theme–related outings and adventures held across the country.
ESCAPADES  Five–day educational events that offer over 60 seminars and workshops to educate, entertain, and enhance the RV lifestyle.
PARKS  Our discount park system offers a variety parking options. PLUS MUCH MORE!
A complete listing of all Escapees events and a comprehensive list of member benefits are found at www.escapees.com