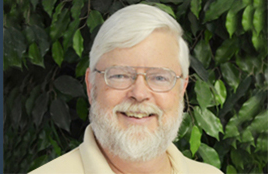 Hi Folks
This month we'll field some general RV maintenance and modification questions. Remember to send your RVing questions to [email protected].
—————————————–
Mark,
When emptying my black and gray tanks the meter will read empty. However, when adding sanitizer and a gallon of water to the black the meter will read full. I know that it was emptied correctly and for the future trip I know it is empty, but never do know when it is completely full unless it starts coming up from toilet. What could be the cause of the problem? Could this be a D.I.Y project? Thanks, Pete
Hi, Pete
All RVs come equipped with some sort of monitor system that is supposed to tell you how much 'whatever' is in your tanks. These systems haven't changed significantly in the last 30 years and most still rely on physical conductive probes inside the tanks. Here is a simplified diagram to show you how this is all supposed to work.

For the most part, this system works pretty well for the fresh water tank and the gray water tank, but leaves something to be desired for the black tank. Most folks find that after a year or two, the sensors in the black water tank stop working. This is due to the probes getting coated with yuck in the tank and this yuck interferes with the accuracy of the monitor. There are literally dozens of expensive tank cleaning concoctions on the shelves of your local RV store and there are almost as many home-brew cleaning ideas out there… some work better than others, but nothing will fix the problem permanently. My favorite home-brew tip is to put a few gallons of clean water and a small amount of dish soap in your freshly dumped black water tank and then add a large bag of ice cubes. Drive the rig for a few hours, then dump when you arrive at your destination. The idea is that the ice cubes will scrub the insides of the tank and then melt. Sometimes it works, but the only real fix is to install a better tank monitoring system. There are a couple of different ones out there on the market and they work without any probes inside the tank. I have installed and used both the See-Level and the I-series (originally called the Accu-gage system). These systems work with external tank monitoring devices that attach to the outside of the tank, and they are very accurate, and are not affected by buildup of gunk in the tanks. They are definitely something you can install yourself.
https://www.garnetinstruments.com/rv-shop/
https://tankedge.com/products.html
——————————————————————-
Hi Mark,
Do you have any techniques for repairing a crack in a plastic shower floor?  I have seen on HGTV some self-adhesive vinyl used in wet baths.  Do you have a source?  The Coach is 20 years old but runs like a top! Thanks, Virginia
Hi Virginia
I, too, have suffered with cracked tubs, and there really aren't any permanent repairs, but there are some pretty good Band-Aids. One possibility is Eternabond tape. It is designed as a roofing repair tape, and it is waterproof and sticks like crazy to almost anything. It is quite strong as well. I have repaired a couple of cracked tubs with it, and although it isn't real pretty, it works well and will last for a few years in most cases. Get it by name at most RV parts sources. I have also used Rapid Roof 3. It is an RV roof coating made by Conklin, and when applied in several coats with the mesh reinforcing material embedded in it, it will last for years as a tub repair. It is sold under various names, but here's a source for it:  http://accentstripes.com/Rapid_Roof.html. Unfortunately, the tub will eventually crack beyond repair, due to the plastic becoming more brittle as it ages, and at that point, about all you can do is tear it all out and replace it. I just went through that with my class-C. I installed a good quality fiberglass shower pan and a new surround. It looks great and hopefully will last the life of the rig. Just FYI, I ordered my shower pan and surround from rvpartscountry.com. They carry a wide range of replacement parts, and they had just what I needed.
——————————–
Sláinte, Mark,
How does a 1st time travel trailer owner learn how to winterize?  Winterizing in my opinion is an owner-maintenance task.  I had the dealer do it the 1st year because the tangled nest of clear tubing and inline valves protruding from the water system was overwhelming confusing.  The dealer was more than pleased to provide the paid-service, but was adamant that I could not watch and learn.  The online U-tube videos are somewhat, but not completely helpful.  The online U-tube videos do not explain what to do with the tangled nest of clear tubing and inline valves. My TT is a 20', 2013 Jayco, Jay Hawk, SLX.  Las Vegas does get cold enough to break water pipes in the winter.  I desperately want to learn how to winterize my own travel trailer. With kind regards,"C.T."
Hi CT
Try these guides… I have found them to be very complete, and hopefully they will help you get it done.
http://rvservices.koa.com/rvinformation/rvmaintenance/step-by-step-rv-winterizing-checklist.asp
http://www.wikihow.com/Winterize-an-RV
http://gagscamperway.com/rv/winterize.htm
http://www.idiotsguides.com/wheels/other-transportation/how-to-winterize-and-store-your-rv/
I also wrote an article some years ago on the winterization process; it's on my rarely updated website at http://www.marxrv.com/skp/winterizing.htm.
———————————
Mark:
I have a question about the vent on the outside of the motor home behind the refrigerator. Is it possible to put screening over the vents to keep the wasps out and from building nests? Thank you, Skeeter.
Hi, Skeeter
You can add screening to most refrigerator vents. I suggest using standard vinyl window screen to exclude the critters. You can make a custom frame for the screen, or simply cut the screen to fit inside the access door and attach it with a little silicone adhesive around the perimeter. Also, you may want to do a screen treatment on the fridge roof vent as well, as most are screened with coarse mesh hardware cloth only to exclude mice and birds. Make sure you keep the screens clean to prevent any air-flow restriction. If the airflow is blocked, the fridge won't cool properly. If you prefer a ready-made solution, screens for your fridge vents are available from Camping World. You can also purchase screens to protect your water heater and furnace vents. Here's an example:  http://www.campingworld.com/category/insect-control/49.
——————————–
Mark,
My question is about slide outs. We have a 43-ft. Travel Supreme with four slides. I can't seem to get a firm answer on maintenance on the slides. What are your feelings about regular care of the slides?  Thanks, Lynn
Hi, Lynn
Many of the common slide mechanisms are designed to operate without any additional lubricant. In fact, putting grease on some slide hardware can actually be detrimental, as the grease will attract and trap dirt and road grime, leading to excessive wear. The best bet is to follow the manufacturer's recommendations for slide maintenance. If you don't have an original owner's manual, contact the manufacturer directly for specific maintenance information. If you do need to lube the slide mechanism, be sure to use a product that is designed for RV slides. Most of the special slide lubricants are formulated to leave a dry film, which won't attract dirt. Even if the mechanism doesn't need any maintenance, you should still pay attention to the rubber seals on your slides. Keep the seals clean, and inspect them for any tears or damage. Have torn or damaged seals replaced. New seals are a lot cheaper than repairing damage caused by water leaks! About once a year, it's a good idea to spray the seals with a good quality seal  lubricant that is designed for RV slides. That will help preserve the seals. Here's an example; http://www.campingworld.com/shopping/item/protect-all-slide-out-rubber-seal-treatment/18633
——————————————————
Hi Mark,
I just wanted to mention about the awning shade, I found that Carefree sells a shade that is called EZ ziplock which has a zipper that is either one foot or two feet from the top, so you can leave the short  upper  part in the roller all the time making it easy to reach and then you just zip on the lower part of it on when you need it and that short part hanging down may provide you enough shade so you can sit outside without zipping on the lower portion of it.  Grant
Thanks for sharing, Grant!

Founded in 1978, the Escapees RV Club provides a total support network that includes a wide variety of services and opportunities:
Mail Service- Escapees offers the largest private mail service in the country. Members are able to personalize their mail delivery with multiple options. Custom sorting options, delivery schedule and even mail scanning. We make it easy!
Mapping Tool- Plug in your starting point and destination, and let us do the rest! Our mapping tool will show you discount parks along your route, as well as trusted commercial members and endorsed vendors to help you with all of your needs along the way.
Education- From our annual Escapades to our discussion forum, we help you connect with fellow RVers to share experience and knowledge. For the hands-on learner, RVers' Boot Camp is a great way to learn about RV operation, safety and maintenance. Our award-winning magazine is also a great resource for peer-to-peer advice from fellow RVers and industry experts.
Community- When you see an Escapees sticker on a rig, you know you've found a friend. Escapees hosts a variety of events throughout the year, including convergences, excursions, chapter rallies and Escapade. Each of these offers the opportunity to connect with other RVers and make new friends.
A complete listing of all Escapees events and a comprehensive list of member benefits are found at www.escapees.com