Island Paradise on the Columbia
Jantzen Beach RV Park is located on Hayden Island in the middle of the mighty Columbia River – just off the Interstate-5 bridge that connects Portland, OR with Vancouver, WA. The park has the quiet open-air feel of the country – complete with trees, flowers and lots of shrubbery – and yet has all the conveniences and easy access to the attractions of nearby Portland and the Columbia River Gorge to the east.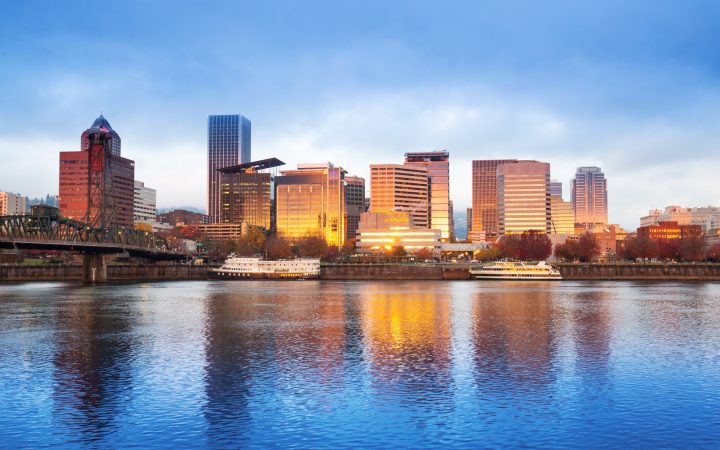 Downtown Portland is just seven miles away and is a delightful place to explore. You'll find galleries, museums, theaters, national stores and small shops and unique restaurants.
Portland is where the Columbia and Willamette rivers converge and, because of that, much of Portland is centered on the Riverfront. Wide walkways and green spaces follow the river. Shops and restaurants line the area and the waterways themselves are teeming with activities.
Big ships and barges provide an ever-changing vista. Keep your eyes out for the racing shells rowed by local crew clubs – either racing or practicing their skills. The Oregon Museum of Science and Industry also is located on the Willamette River, on the east bank. And be sure to  take a look at  Portland's several clusters of floating houses.
The waterfront parks also are the location for some of Portland's many festivals – including micro-brew fests, concerts and art shows.
The Portland Saturday Market features arts and crafts items, produce and homemade foods. It is the nation's largest open-air crafts market and offers hours of entertainment. There also are great shopping malls in Portland and outlet stores within a short drive – and remember, there is no sales tax in Oregon!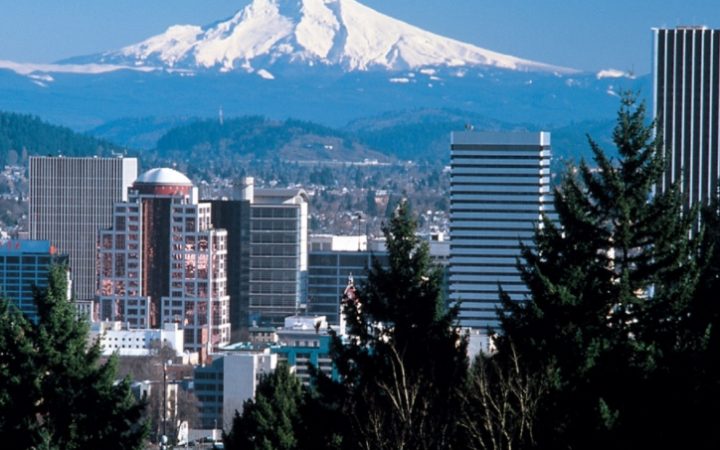 Just west of the downtown core lies Washington Park, home of the world-famous Rose Test Gardens, the Japanese Garden, the Portland Zoo, Children's Museum and miles of hiking and bike trails. Council Crest Park also offers spectacular views, hiking and biking and an off-leash dog park.
On most days, Mount Hood is clearly visible from Portland and the town of Hood River is only a 66-mile drive east along the Columbia River Gorge. The route is lined with waterfalls, Bridal Veil, Horse Tail, Wahkeena and Punch Bowl are a few – culminating in the triple-tiers of mighty Multnomah Falls.  Less than an hour's drive south and you are in the heart of Oregon's famous Willamette Valley wine country.
Back at Jantzen Beach RV Park, you can enjoy our season swimming pool, work out in our fitness center or have a party in our clubhouse. Our winters are mild and we offer monthly stays during our winter months. Call us at 800-443-7248 or check us out at www.jantzenbeachrv.com. If you're coming in spring, summer or fall please book ahead as we tend to fill up early during the busy seasons.
We think you'll find that there is so much to see and do that you'll never want to leave.
Photos: Jantzen Beach RV Park, iStock Photos