Fossil Basin in Wyoming is named for a plethora of prehistoric, fossilized fish. But the quest for living fish suits the landscape with the same timelessness. The very-alive fishing in southwest Wyoming is peaceful, protected and rich year-round.
Set up your home-base in one of the many campgrounds in the area of Kemmerer and Diamondville, Wyoming, and set out with your waders, rod and flies on an adventure for the ages. At the end of the day, be sure to check out some of the places to quench your thirst and satisfy your hunger after a long day on the river.
Fishing in Southwest Wyoming Rivers

Ham's Fork River
You can be on the Ham's Fork River just a few minutes after leaving your site in Kemmerer, the heart of Fossil Basin. You'll find great fishing year-round here, primarily for rainbow and brown trout. The Ham's Fork stretches from town northwest past Kemmerer and Viva Naughton reservoirs into the Bridger Teton National Forest. You'll find five Wyoming Game and Fish access points upstream from town that make for easy early-morning and evening fishing from your RV site. There are additional access points above and below each reservoir.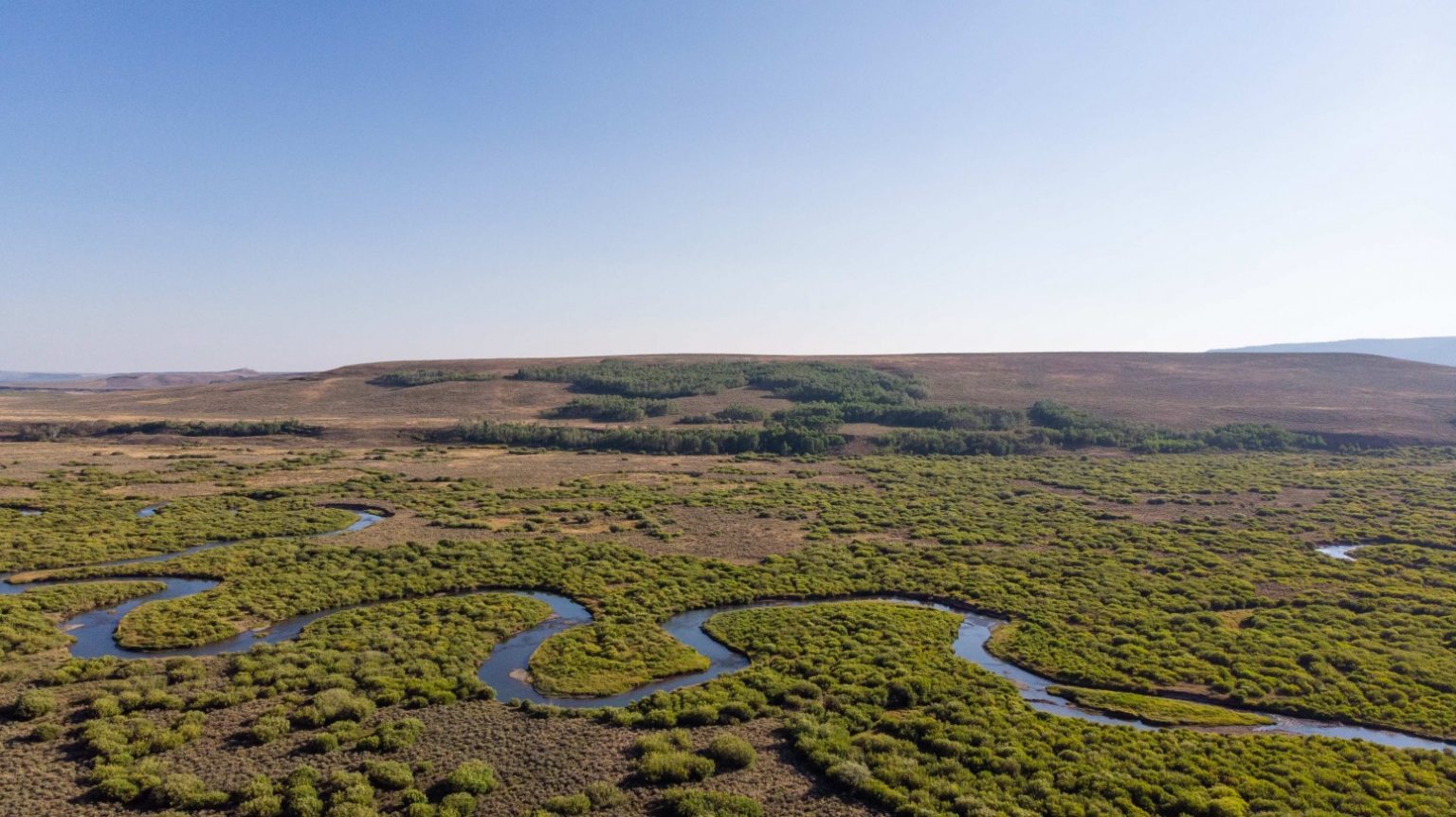 QUICK TIPS: Fish rock worm behind a beadhead or midge in the spring; mayfly, stonefly, caddis or nymphs in the summer; hopper-droppers in the fall; and midges and worm patterns in the winter. It's best to bring a five-weight rod or bigger, as well as a net.
Be sure to check your GPS above Viva Naughton to ensure you're not trespassing on private property; use the Wyoming Game and Fish Department walk-in area map to make the most of the area. There is an "artificial only" section between the two reservoirs (meaning anglers may only use artificial flies and lures) which has helped increase the population of trophy fish in this stretch of water.
Green River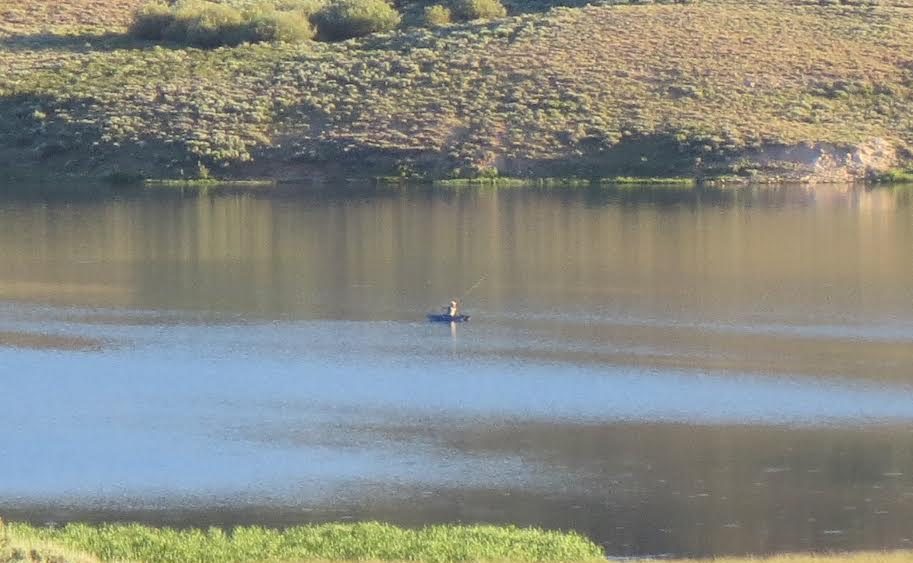 The Green River from Fontenelle Reservoir to and through Seedskadee National Wildlife Refuge will give up trophies to anglers in the know. Expect sizable rainbows, cutthroats, and browns, just 30 minutes from Kemmerer. But fishing the Green in southwest Wyoming is challenging, so we recommend floating the river with a guide for expert insights on these uncrowded, rich waters.
QUICK TIPS: The river is wadable and floatable. Plan for hatches of mayfly, stonefly, caddis, cicadas, and hoppers. Whether you wade in alone or with a guide, be sure you know the special fishing regulations in Seedskadee and upriver.
Fishing in Southwest Wyoming Reservoirs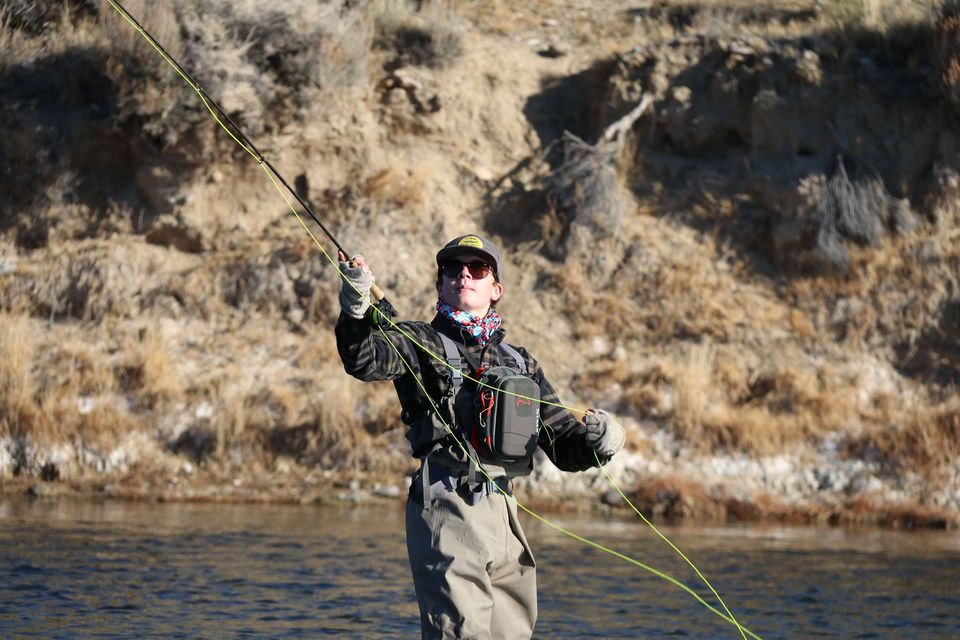 Fontenelle Reservoir
Just 35 minutes from your home base site, you'll find at least one surprise: salmon. There are only a couple places where you can go kokanee salmon fishing in southwest Wyoming, and Fontenelle Reservoir is one of them. Stocked by the Wyoming Game and Fish Department, the daily fish limit is liberal, and you can expect to bring home some large kokanee, as well as other native trout.
QUICK TIP: Kokanee in Fontenelle are probably schooling shallower than you expect.
Viva Naughton Reservoir
Each year, Kemmerer hosts an ice fishing derby on Viva Naughton Reservoir, so that should be enough to tell you where to take the auger and jigs! The Kemmerer Lions Club Ice Fishing Derby typically rewards the winner with not only a monster fish, but also a sizable cash prize.
Whether you time your visit with the derby or not, you can count on great ice-fishing here.
Resources & Guides for Fishing Southwest Wyoming
Wyoming Game & Fish
Green River Regional WGFD Office