Colonia Del Rey RV Park is tops in Corpus Christ, Texas.
No matter where you're coming from, or when you're coming, Corpus Christi is THE vacation spot, and Colonia Del Rey RV Park is the highest-rated park in the area. Good Sam gives it a 10/10*/9 rating for 2019, Woodall's rating is also 10/10/9. Located on the Texas Gulf Coast, Corpus Christi overlooks the Gulf of Mexico and offers not only water attractions, such as Dolphin Connection, but all the amenities of the "Big City."
Discover things like fine dining, first-rate shopping and over a dozen golf courses to choose from. Colonia Del Rey RV Park has been family-owned and operated for 47 years. We are close to beaches, world-class fishing, golf courses, shopping, great seafood restaurants, military facilities and attractions and more. We are the closest RV park to Schlitterbahn Water Park, and close to downtown. Our location puts you where you want to be for that very special vacation or your wonderful home away from home. Think of spending your winter in this paradise!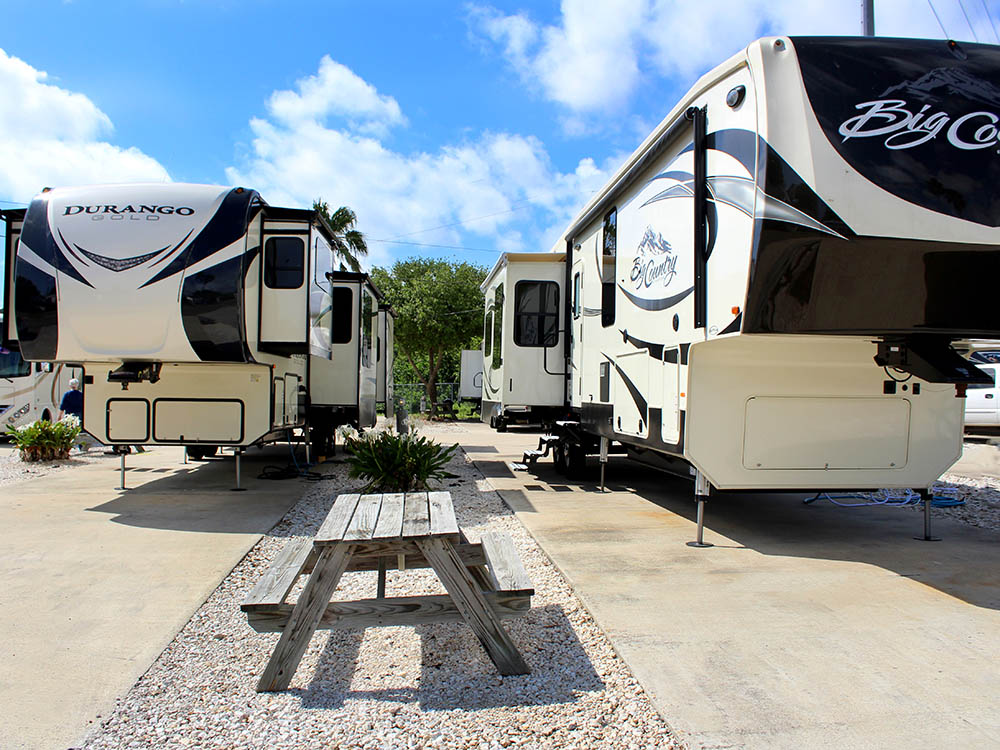 About Colonia Del Rey RV Park at Corpus Christi
Colonia Del Rey RV Park is located just five miles from Padre Island and close to Downtown. Our staff is very friendly. We are quiet with easy access. Dogs are welcome. You will find beautiful landscaping including shade trees, long (up to 80 feet) pull-thrus, 30/50 amps, free cable TV and WiFi. We offer clean, individual, private restrooms and showers, laundry facilities, a Pool, a Playground, a Recreation Hall, a Fish Cleaning Station and a Dog Run. We are close to Walmart and HEB Grocery Store, the Library and Post Office. LP gas is delivered.
Colonia Del Rey RV Park features a full set of activities organized by our staff activities director during the winter season. Within the Park, we have an all-time favorite game night with Poker, Cribbage, Hand & Foot and Bridge Tournaments. You can find a "Texas Hold'em" Tournament almost every week or try your hand at Bingo. We also have several different ways of playing Dominos. Let us spoil you with countless things to do.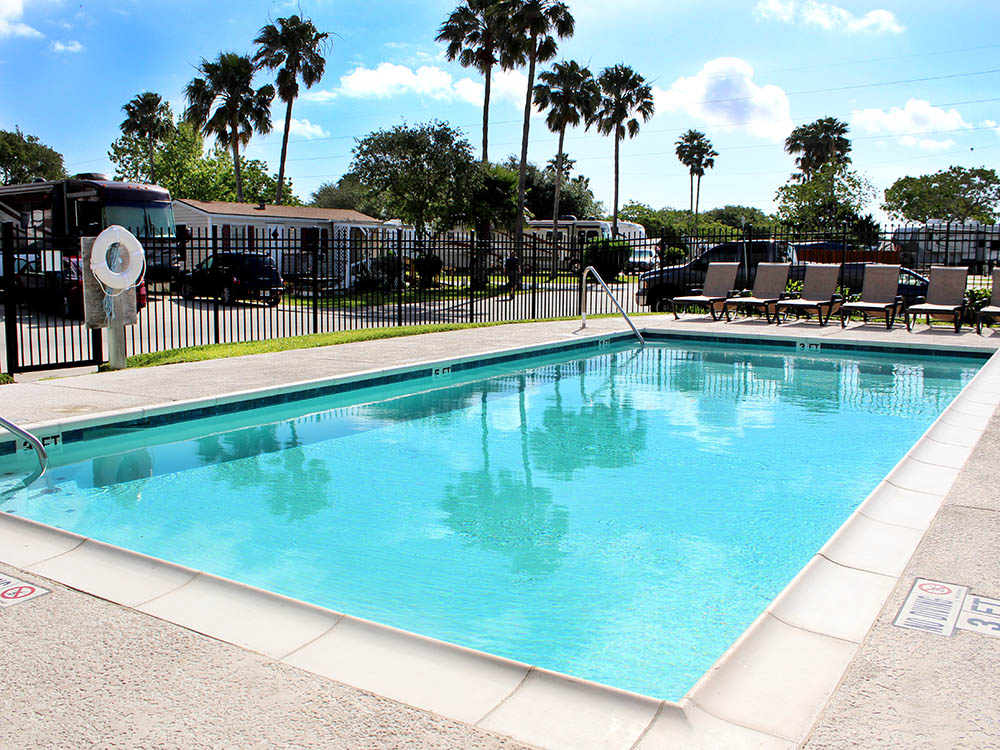 Outside the Park, activities include walks along the beach or main attractions, such as the USS Lexington, Whooping Crane Tours, Deep Sea Fishing, Whataburger Field, home of Corpus Christi Hooks, Marine Science Building in Port Aransas, Christmas House and the Botanical Gardens. An overnight trip to a Louisiana Casino or a Dolphin-Watch Boat trip are possibilities as well! With planned excursions to the South Texas Opry, Greyhound Race Track, Ice Rays Hockey Game, Islanders Basketball games and Bull Riding/Rodeo, you can enjoy just about anything or sit back and relax!
Discount tickets for USS Lexington, South Texas Botanical Gardens, Texas State Aquarium, King Ranch, Schlitterbahn Waterpark, American Bank Center, Corpus Christi Museum of Science and History are available here. Other great attractions are Dolphin Connection, Treasure Island Golf & Games and countless others!