Black-Footed Ferret RV Resort — Wyoming Glamping at Its Finest!
Come enjoy our hospitality and meet Meeteetse, Wyoming! The town's name is derived from a Native American term for "meeting place." Our brand new RV Resort is named after the last known wild population of black-footed ferrets that were discovered in Meeteetse in 1981. All black-footed ferrets today are descended from these animals.
Home On The Range In MEETEETSE, WY!
Meeteetse has a rich history of the land where outlaws rode and cattle barons ruled. Wooden boardwalks, hitching rails and water troughs still line the streets. Here is where the Absaroka Mountains and the Wyoming Bad Lands meet. We are Wyoming's best-kept secret, offering some of the best fishing, hunting, sightseeing and wildlife viewing.
Make Black-Footed Ferret RV Resort your restful base camp and plan on visiting Cody and Yellowstone National Park. We are only 30 miles from Cody and 52 miles from Thermopolis, which has the world's largest hot springs, along with Wyoming Dinosaur Arial Center. Yellowstone National Park's east entrance is only an 80-mile drive away.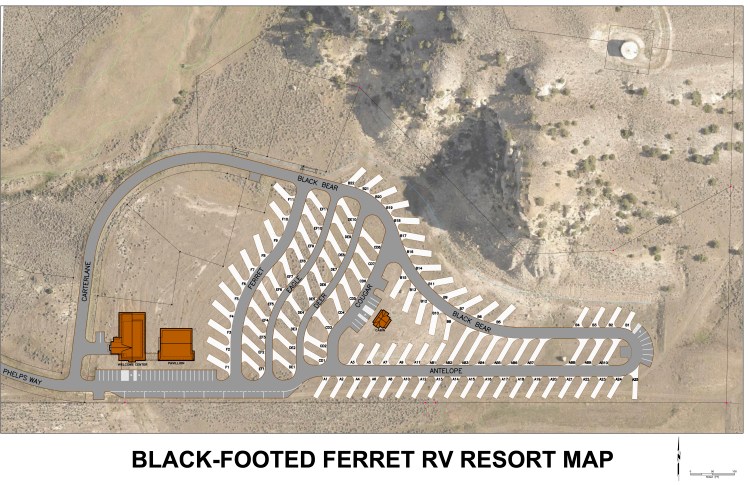 98 FULL HOOKUPS. FREE HIGH SPEED FIBER WIFI.
Contact Black Footed Ferret today for your next stay in Wyoming or Call 307-296-7187.
Book your reservation click here.