The best way to experience California's Disneyland Resort® and all of Southern California starts with a reservation at Anaheim Resort RV Park. The convenient location is central to the many attractions in the greater Los Angeles area. The resort is so close to Disneyland you can see the Matterhorn from the park—it feels like you're camping in "Mickey's backyard."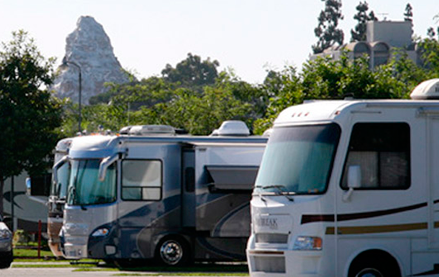 In addition to our great location, we offer great service. At Anaheim Resort RV Park we've worked tirelessly to build a top-quality guest service culture with our staff, and we've added many guest amenities that will surprise you. With constant improvements to our facilities like new tiled restrooms, a renovated pool, new utilities, super-fast Wi-Fi technology and more, you will experience a premier quality resort during your visit. Our guests love our guest lounge, the RV Café, and its nostalgic Route 66 decor. There you can come each morning to enjoy a complimentary cup of coffee or other beverage, a fresh Otis Spunkmeyer muffin, and your copy of the USA Today newspaper.
Visits to Disneyland Parks are enhanced by staying at Anaheim Resort RV Park. As a certified Disneyland ticket seller, we have great pricing and packages. In fact, you can purchase your Disneyland at our front desk and avoid the long ticket lines at the park. And we're the only RV park on the Anaheim Resort Transit shuttle route. The shuttle stops right in our park, and has frequent departures to Disneyland.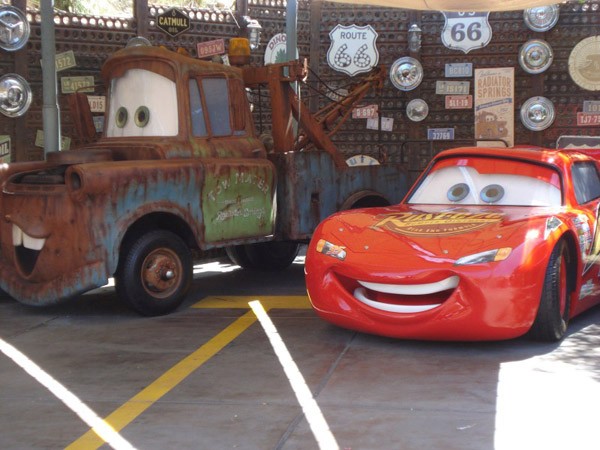 This top level hospitality culture comes from a long history in hospitality. Our resort is a traditional family business founded in 1956 and still operated by the same family today. CEO and President Vern Mangels, grandson of the founder, continues to drive the business to new levels of customer service and convenience. The park was named Family Owned Business of the Year by the Anaheim Chamber of Commerce in 2012.
Anaheim Resort RV Park is conveniently located just off I-5 in Anaheim, southeast of Los Angeles. This location makes a great "home base" for exploring the major attractions of greater Orange County and beyond! Our staff can also help you plan day trips with information and tour packages to the many other attractions in Los Angeles and greater Southern California as well.
Customer satisfaction is our greatest asset. You can see this for yourself by checking out our ratings and reviews on many public review sites like Google, Trip Advisor and Good Sam web sites. You'll find an impressive list of many, many reviews. We invite the feedback and use it to continually improve our park.
Join us for a great vacation in Southern California! Visit our web site to see more and come join us "in Mickey's Backyard!"