Crossing 1,422 miles of rugged terrain, the Alaska Highway is unlike any road trip that you'll experience. Long distances between towns, wide stretches of daylight during summer and unpredictable weather pose unique challenges to even the most seasoned RVers.
With this in mind, it's important to be prepared. The following tips will help you make the trip north without a hitch.
• Fueling. It's recommended that you "drive on the top half of your tank." Plan for stretches of 100 to 150 miles without fuel stops, and fill 'er up whenever you get the chance.
• Keep your camera handy. The scenery along the highway is stunning. Stay on the alert for wildlife sightings along the way.
• Pay more at the pump. Expect higher fuel prices, especially in the more remote stretches of the road.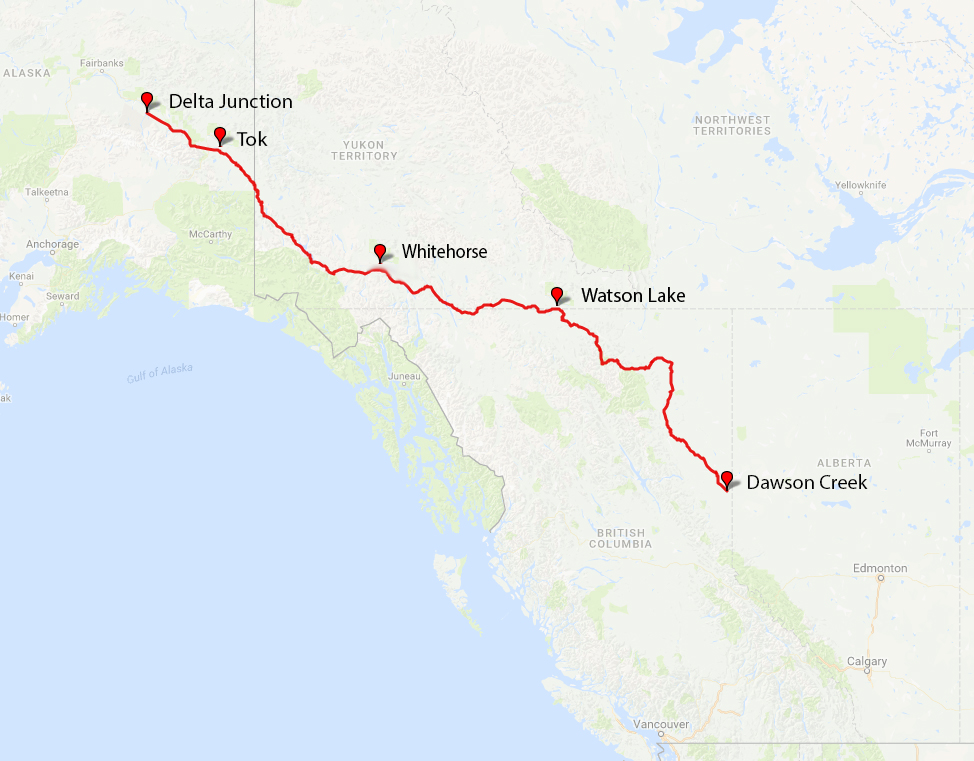 • Fun in numbers. Prefer to travel with like-minded adventurers? Fantasy RV Tours offers RVing tours to Alaska that starts in Washington state.
• Watching the weather. The northern part of the Alaska Highway begins thawing in late May, and the weather turns cold again in September. Summers along the highway are stunning, with daylight extending past most folks' bedtimes (make sure that your windows have appropriate shading for bright summer nights). Don't be surprised by rainstorms at the height of summer. Pack clothes for rain and chilly weather just in case.
• Road conditions. Today's paved Alaska Highway looks nothing like the rugged road of the 1940s, but it's a good idea to stay abreast of changing driving conditions. Travel with a GPS navigation system that informs you of potential traffic problems and construction delays. You can also consult road report phone numbers, websites and weather cams that show stretches of the road so that you can look ahead (see below). Be aware that cellular reception may be spotty in some areas.
• Finding Great RV Parks. Check out RV Parks in Alaska, British Columbia and in the Yukon.
Road Condition Info
British Columbia: Dial 800-550-4997 while in the province or visit Drive BC
Yukon: Dial 511 while in the territory or visit 511 Yukon
Alaska: Dial 511 while in the state or visit 511 Alaska