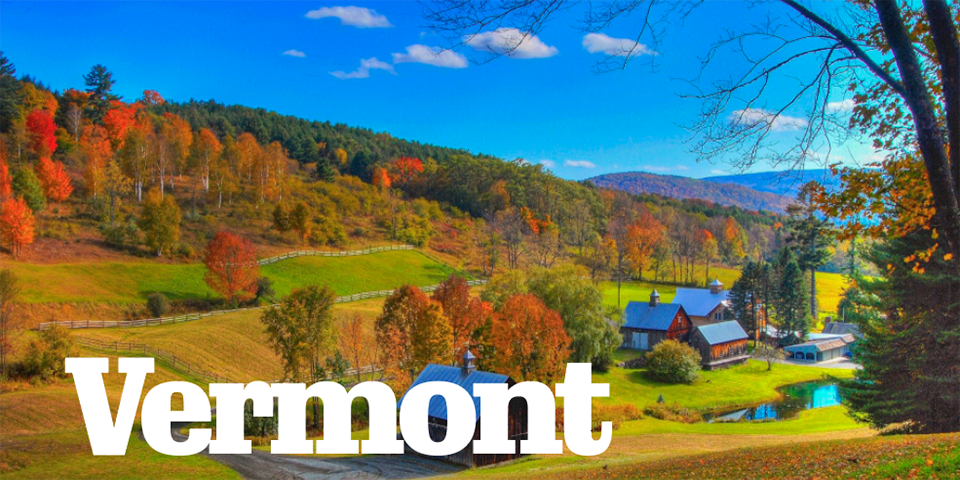 Vermont immerses visitors in beauty. Drive across one of the charming covered bridges that dot the state, settle into small-town life with a visit to a farmers market or cozy café, or explore the scenic beauty found in all directions.
Wonderful Water
Sparkling amid the scenic Adirondack Mountains, Lake Chamberlain is a delightful gem. This destination is a prime spot for water sports, boating and fishing. With the Missisquoi River on the Canadian border and the Connecticut River on the New Hampshire border, Vermont is threaded with rippling waterways prime for paddling and angling. Trout, walleye and bass thrive in these cool currents.
---
Regional Dish
Vermont Maple Syrup
Welcome to the maple syrup capital of America. There's no wrong way to eat this liquid gold — drizzle it on your waffles and pancakes, mix it with butter or even pour it in your coffee. If you're visiting in the winter, make sure to try "sugar on snow," which is hot maple syrup poured over a blanket of fresh snow.
---
Sneaking into Smugglers' Notch
The Green Mountain Byway leads visitors past remarkable mountain scenery on an 11-mile journey between Stowe and Waterbury. In autumn, enjoy the epic scenery of the state's famed fall foliage. Make a stop at Smugglers' Notch State Park, once part of a smuggling route out of Canada and now one of the state's most popular recreation areas, offering scenic overlooks and mountain biking trails.
New England's Unbeatable Charm
Take a trip to beautiful Stowe. During winter, fresh snow attracts skiers to the surrounding slopes. In the summer and fall months, Stowe attracts sightseers to gaze at picturesque beauty and experience quintessential New England charm.
Beautiful Burlington
In the northwest, the large city of Burlington sits on the shores of Lake Champlain, which straddles the state's border with New York. Travelers are drawn away from the sparkling waters by the Church Street Marketplace and the South End Arts District.