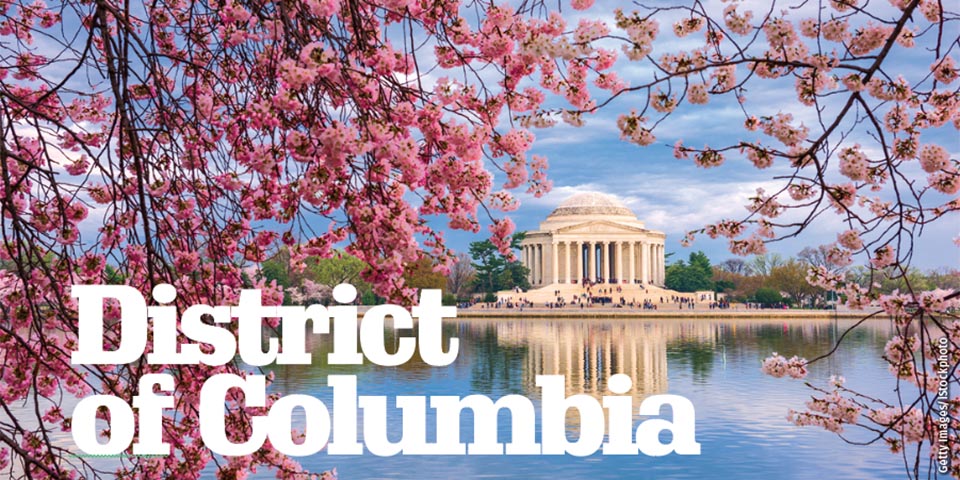 Washington D.C. is like a history book come to life. Pick a page from time, and you'll find a way to explore it in the U.S. capital. While monuments and museums honor the past, history is still being made in dynamic D.C.
A Mall Like No Other
The two-mile green space known as the National Mall serves as the heart of the D.C. area, connecting many of the city's venerable attractions. The iconic 555-foot Washington Monument rises above it all. Pay homage to past heroes at stately memorials, or tour the dozens of free museums, each presenting a different slice of the nation's story. See where history is currently being made with a visit to the White House or one of the many government institutions.
---
Regional Dish
Washington, D.C. Chesapeake Blue Crabs
A mainstay of mid-Atlantic menus, Chesapeake blue crabs are a classic summertime fare in the nation's capitol. The sweet, tender meat is delicious in the younger, soft-shell variety or even in a crab cake, but for the full experience, you'll have to get a hard shell and a hammer. Learning to crack, clean and slurp the buttery morsels like a local is half the fun.
---
Tranquility in Town
The 1700-acre Rock Creek Park offers bountiful recreational opportunities in a tranquil environment that feels far from the surrounding city. This national park offers 32 miles of hiking trails, paved biking trails, guided horseback tours, boat rentals, tennis, golf and so much more. The U.S. National Arboretum is another spot to find respite from the hustle and bustle, with over 400 acres of lush foliage. Stroll along the nine miles of trails to admire eclectic gardens.
Hitting the Capital Waters
Exploring D.C. on water offers up a whole new way to take in the sights, whether you hit the Potomac River or one of the lakes and ponds in the city's parks. Boathouses and marinas provide access for personal watercraft.
A Bountiful Bike Path
The 184-mile C&O Canal Towpath starts in Georgetown and runs to Cumberland, Maryland. This dirt and stone pathway offers walking and biking along the Chesapeake and Ohio Canal.