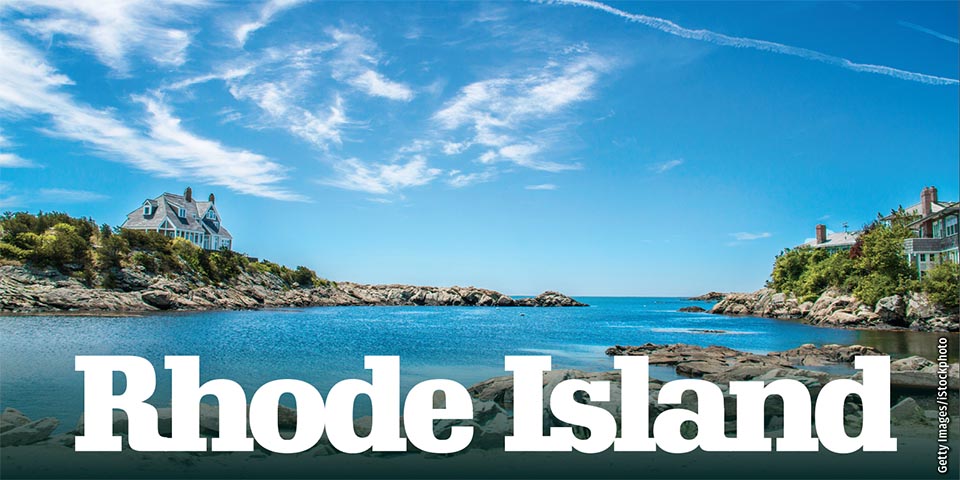 Wherever you find yourself in Rhode Island, you are never more than an hour away from the Atlantic, giving credence to the tiny state's nickname, the "Ocean State." The vast Narragansett Bay is a great starting point.
Small State, Big Cities
At the northern tip of Narragansett Bay lies Providence, the state's capital. Known as the Renaissance City, Providence celebrates its resurgent downtown area along the riverways. Gondola tours and a nightly Waterfire show during the warm months make the Riverwalk a flavorful vibrant point. For seaside fun, a stop at Newport is a must. This upscale beach town is known for its annual folk and jazz festivals, which fill the salty skies with musical melodies.
---
Regional Dish
Rhode Island Coffee Milk
Get your caffeine fix with the state's official beverage: coffee milk. Made with milk and sweet coffee syrup, this popular drink is said to have come from southern Italy and has graced diner counters and kitchen tables since the 1930s. If you really want to indulge, order a "coffee cabinet," a milkshake prepared with coffee milk and ice cream.
---
Oceanside Trails
Whether you take in the sights from your car or from the trail, Newport's coast offers some of Rhode Island's best scenery. The 10-mile Ocean Drive and 3.5-mile Cliff Walk showcase endless Atlantic views. "Oooh" and "ahh" over the many luxurious mansions that line the shores. A trip out to Block Island offers more rugged views, and the Mohegan Bluffs are not to be missed. Rising 200-feet above the crashing waves, the cliffs serve as epic viewpoints.
Coastal Cruising
More than 400 miles of coastline tempt visitors to Rhode Island's Atlantic shores. Misquamicut State Beach is the place to go with kids in tow, thanks to all of the fun recreation nearby (bumper boats, carnival rides and more). For a pristine getaway, head to Goosewing Beach, where the Nature Conservancy protects 75 acres of rolling dunes and natural shores. Narragansett Town Beach is the place to hit the surf. No matter where you go, don't miss the chance to grab a classic New England lobster roll.