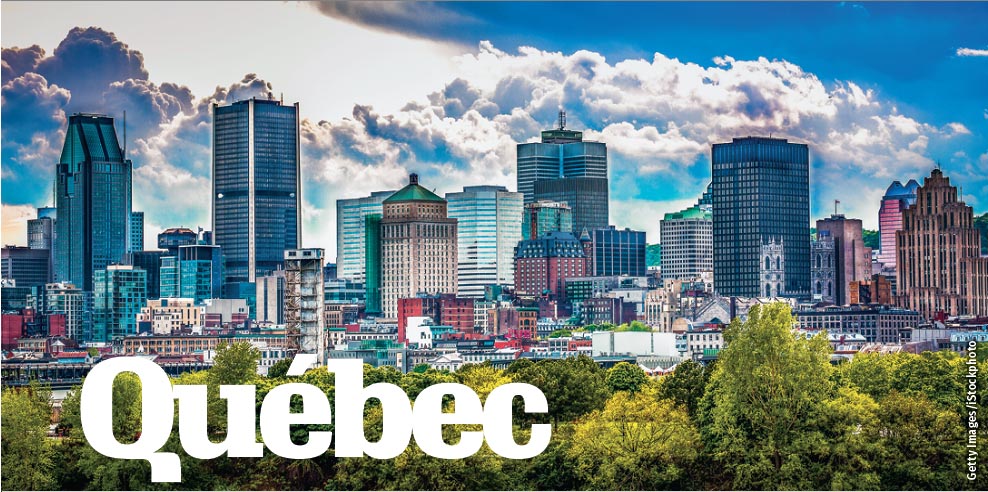 Québec stands apart from Canada's other provinces. From French speakers to romantic old-world streets, Québec has a cultural identity you won't find anywhere else. Beyond its cities, you'll encounter gorgeous wilderness.
Wild Creatures and Cascades
Eighty-three miles east of Montréal, visitors can get up close and personal with North American wildlife. Take a drive through this seven-mile nature reserve to get up close and personal with bison, wolves, foxes and deer. Many visitors are also shocked to discover Québec has a waterfall that's taller than the Niagara Falls. Standing at 272 feet tall, the Montmorency Falls is a beloved provincial treasure that offers a wealth of activities like hiking, ziplining and a gondola ride overlooking the spectacle.
---
Regional Dish
Quebec Tourtière
Tourtière is a dish steeped in history. The savory meat pie is traditionally served during the holidays and was brought over from Europe by French settlers in the 17th century. There are many different recipes out there, but the basic ingredients never change: a buttery crust heaped with spiced meats and vegetables and then baked until golden brown.
---
Old World Spirit
Québec's big, sophisticated cities serve up modern cuisine and delightful entertainment. Venture into the old part of Montréal to wander cobblestone streets, chic boutiques and sophisticated cafes. Located three hours north, Québec City invites you to explore the Petit Champlain District, one of North America's oldest neighborhoods. Keep an eye out for La Petite Cabane à Sucre which, serves local maple syrup treats.
Prime Paddling
Paddlers make the pilgrimage Saguenay Fjord, about 164 miles north of Québec City, for prime paddling environments. Sculpted by glaciers and spanning over 60 miles, this area is paradise if you're a kayaker. Paddle out far enough and you may even spot a family of belugas or humpback whales. Anglers, bring your gear, because fishing is another popular pastime here. Drop your rod in Lake Mistassini to catch trout and walleye or get on the St. Lawrence River to hook bass, carp and northern pike.