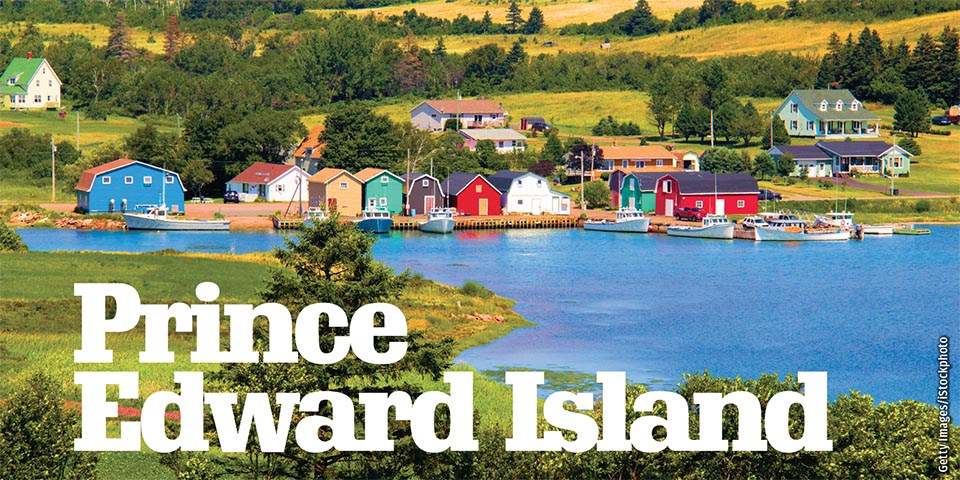 This quaint province treats visitors to unforgettable experiences. Tee off at world-class links when the sun comes up, relax on red-sand beaches in the afternoon and finish off your day with a delicious seafood feast.
Life's Better at the Beach
White- and red-sand beaches greet visitors to beautiful Prince Edward Island National Park, where swimming is a popular pastime. The 37-mile park is also known for the Greenwich sand dunes, a delicate ecosystem not normally found in North America. You can walk the 900-acre area by following the extensive trail system and floating boardwalk. Make sure to stop by the Greenwich Interpretation Center to uncover 10,000 years of the region's natural history.
---
Regional Dish
Prince Edward Island Malpeque Oysters
Get your hands on Malpeque oysters at seaside patios and trendy eateries all over the island. Harvested from Malpeque Bay, these yummy crustaceans strike the perfect balance between briny and sweet. Chefs prepare them in a variety of ways so take your pick between raw, steamed, baked or fried.
---
Anne of Green Gables Comes to Life
Author Lucy Maud Montgomery set her famous Ann of Green Gables novels here, and you can experience them at Green Gables Heritage Place. From walking through the author's former home to admiring the pastoral farmland that inspired the books, you'll get to experience Anne's world and get a glimpse of life on the island in the 1800s.
Charlottetown Goes Green
In Charlottetown, devotees to Anne can watch "Anne of Green Gables: The Musical" and pick up souvenirs at the Anne of Green Gables Store. Other popular activities in the capital include exploring historic buildings on Victoria Row, soaking up sweeping ocean views from Peake's Wharf and sipping craft beer at the PEI Brewing Company.
A Playful Province
Looking for more fun? Swim in warm salt water and sink your feet in the "singing sands" of Basin Head Provincial Park. The 270-mile Confederation Trail is a must if you're an avid cyclist.