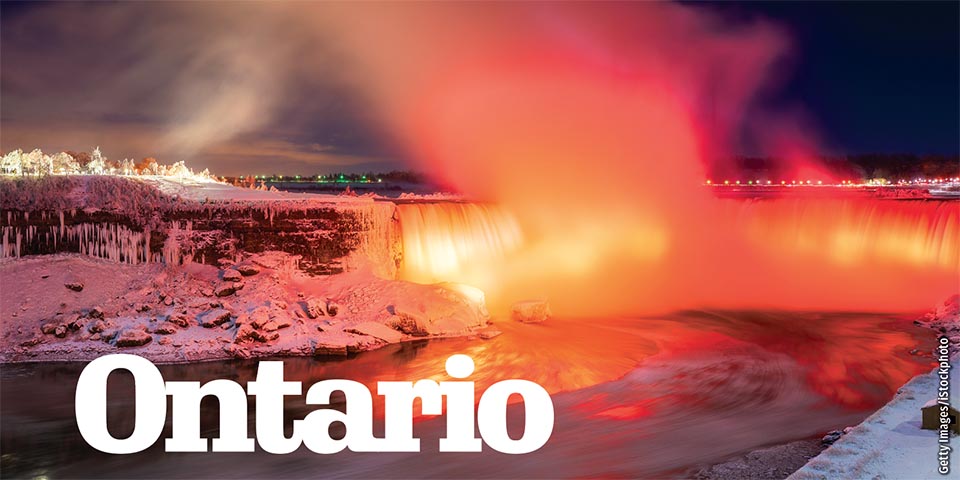 Ontario is home to big cities and wild country, serving up an eclectic travel experience found nowhere up in Canada. Boasting big-city entertainment and scenic landscapes, this province has it all.
Major Metro
As the fourth largest city in North America, Toronto has the skyline and attractions you'd expect from a major global metropolis. The Western Hemisphere's tallest freestanding structure, the CN Tower rises over 1,800 feet above the city, providing views of the cityscape and beyond. Get hip to the vibe at the St. Lawrence Market, a former town hall that's been converted into a bustling bazaar. The vibrant Distillery Historic District has reclaimed a former Victorian industrial area, turning into one of the city's most visited spots. World-class museums appeal to travelers of all ages, as does scenic Toronto Island Park.
---
Regional Dish
Ontario Beaver Tail
Munching on a beaver tail after skating on the Rideau Canal has been an Ottawa tradition for decades. Resembling the long, flat tail of a beaver, the iconic deep-fried dough pastry is often associated with winter but can be enjoyed year-round in cities across the province. Order the classic cinnamon and sugar or go all out by adding garnishes like Nutella, crushed Oreos and apple pie filling.
---
Gnarly Niagara
A 176-foot-tall curtain of cascading water, Niagara Falls attracts sightseers from across the globe. Adjoining the U.S. and Canada, the falls are a significant attraction on both sides of the border, with many claiming the Canadian side offers the best views. Experience the power with the Journey Behind the Falls tour or a ride on the Hornblower Cruise.
Perfect Park Selection
Beyond the cities and popular tourist attractions, visitors can explore Ontario's many vast parks. Take a splash in the breathtaking turquoise waters of Georgian Bay at Bruce Peninsula National Park, or visit Canada's southernmost point in mainland Canada at Point Pelee National Park, which extends into Lake Erie. Paddlers will find a great playground in Thunder Bay on Lake Superior. Bring your kayak or stand-up paddleboard to Boulevard Lake and Mac and Kam rivers.