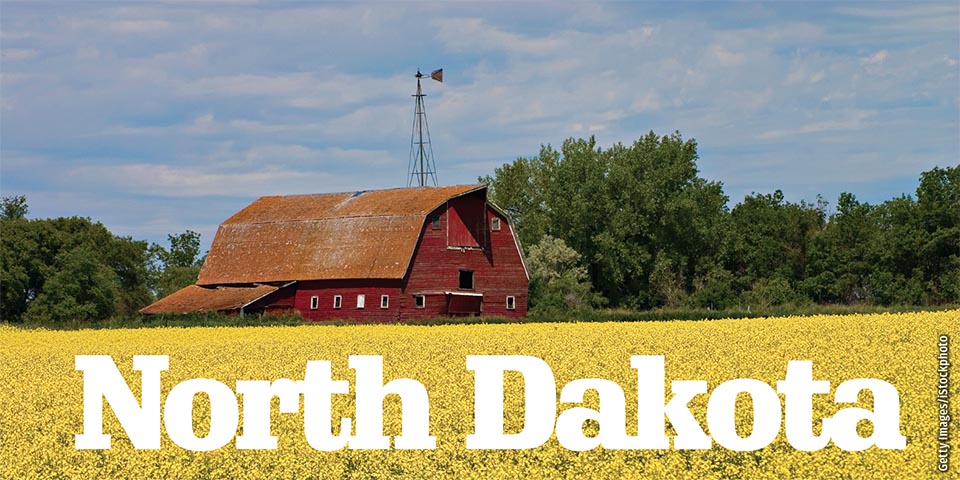 The plains and badlands of North Dakota have seen history unfold. Embark on the same paths Lewis and Clark traversed. See the Badlands that inspired Teddy Roosevelt to create the National Park Service.
Compelling Communities
Begin your North Dakota odyssey in the state's largest town. Fargo sits on the banks of the Red River, forming the state's eastern border with Minnesota. Uncover the city's Scandinavian origins at the Hjemkomst Center, view outstanding Native American works at the Plains Art Museum or take a journey back in time at the Bonanzaville pioneer village. Fans of the movie "Fargo" can even see the famous wood chipper and other film props at the Fargo-Moorhead Visitors Center. If you're visiting in September, head west along Interstate 94 to Bismarck for the United Tribes Technical College International Powwow, a renowned dance and drum competition.
Peaceful Place
Occupying almost four square miles and straddling the U.S. border with Canada, the International Peace Garden showcases a wide variety of trees and plants. It was created to celebrate the friendship between the two nations and features a tower, flower clock, conservatory and hiking trails. There's even a wildlife refuge with deer, moose and other wildlife.
---
Regional Dish
North Dakota Bison Burger
Adventurous eaters will want to bite into a bison burger. Bison meat is leaner than normal beef and has a slightly different taste as well. Try the local delicacy at restaurants throughout the state and then come face-to-face with the giant beasts at places like Theodore Roosevelt National Park and the Cross Ranch Nature Preserve.
---
Back to the Badlands
Theodore Roosevelt National Park ranks as one of the most popular destinations in the state. Drive through its 70,000-acre expanse to experience the haunting beauty of the Badlands, winding rivers and jagged canyons. Slow down and you may even see free-roaming bison grazing in the distance. Popular stops within the park include the Painted Canyon and Roosevelt's re-stored Maltese Cross Cabin.