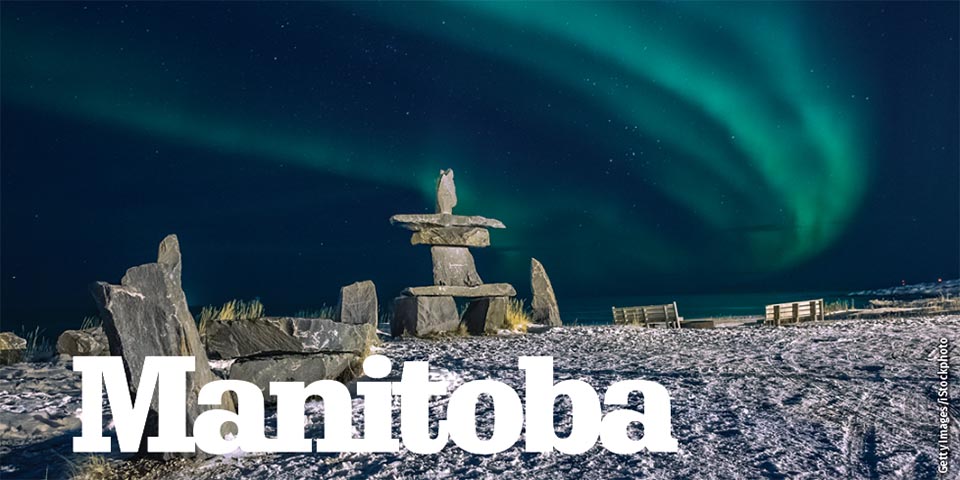 In central Canada, wide-open spaces stretch to the horizon and foster natural wonders. Southern Manitoba is home to the large city of Winnipeg; the northern province is a frontier that's prime for rugged adventures.
Manitoba Majesty
Because of its location at the confluence of the Red and Assiniboine Rivers, Winnipeg has long served as the region's cultural and political capital. Museums and monuments honor the influences of the indigenous Metis people and, later, European settlers. Creativity thrives in places like Royal Winnipeg Ballet, the Royal Manitoba Theatre Centre and the Winnipeg Art Gallery. World-class museums detail the province's history and geology.
---
Regional Dish
Manitoba Flapper Pie
Got a sweet tooth? The flapper pie has you covered. Unique to the Canadian Prairies, this decadent dessert features a graham cracker crust topped with vanilla custard and fluffy meringue. It's not sold everywhere, but locals say you can usually find it at an independent café or restaurant that keeps the tradition alive.
---
Parks o' Plenty
Manitoba encompasses more than 100 parks, giving visitors a wide variety of recreation opportunities. From the easily accessible Birds Hill Provincial Park, just north of Winnipeg, to the rugged wilderness of Atikaki Wilderness Provincial Park, there's something for every visitor.
Beachy Fun
Also north of town, dozens of beaches offer recreational opportunities. For a unique taste of the region's Icelandic history, visit the small town of Gimli. The annual Icelandic Festival of Manitoba draws visitors to the town each August to celebrate Scandinavian culture.
A Fishing Hotspot
Home to over 100,000 lakes and 30 species of fish, it's obvious why anglers dream of casting their lines in Manitoba's waters. From December to March, ice fishermen can catch gargantuan greenback walleyes in Lake Manitoba. Other popular walleye destinations include Red River and Cranberry Portage.