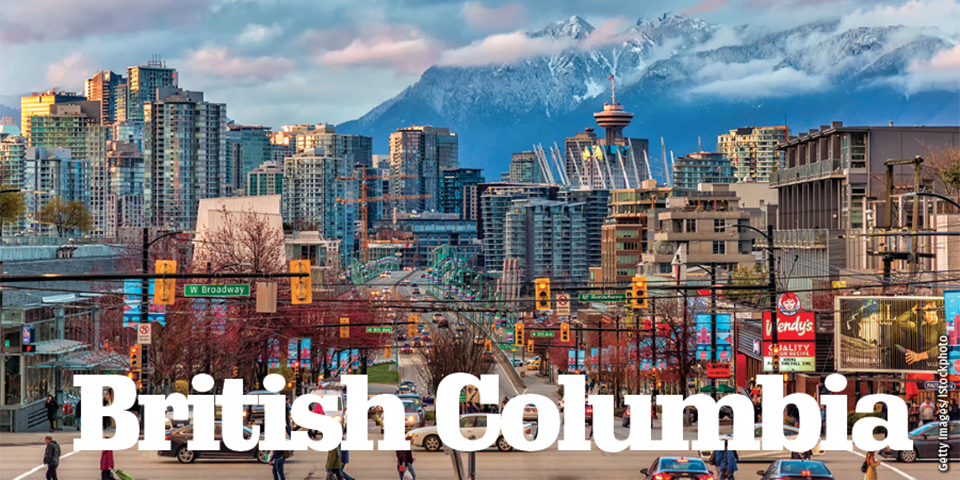 British Columbia seamlessly blends beautiful natural recreation with sophisticated urban diversions. Trips to ancient rain forests, snow-blanketed peaks and sophisticated urban hubs can be packed into one trip.
Leading Cities
Vancouver restaurants have won acclaim for the eclectic dishes they put on the menu. Thanks to its multicultural population, the city overflows with authentic sushi bars, Italian eateries and Middle Eastern establishments. It's also a wonderland for outdoor recreation just a stone's throw from urban attractions. Swimming at Kitsilano Beach, strolling the Capilano Suspension Bridge, cycling along the Stanley Park Seawall and snowboarding at nearby ski resorts are just some of the fun activities you can do.
---
Regional Dish
British Columbia Pacific Salmon
Pacific salmon roam the waters along the coast and play a key role in the province's renowned culinary scene. From fresh sashimi to maple-soy-glazed salmon, this tasty fish can be prepared in so many ways. Dine at acclaimed eateries or take a fishing charter if you want to catch your dinner instead.
---
Follow the Rocky Mountain Way
The Canadian Rocky Mountains constitute one of the most scenic ranges in the world, and visitors can get outstanding views of majestic skylines from Yoho National Park. See the peaks in all their glory along with cascading waterfalls, glacial lakes and fossil beds by traversing a myriad of hiking trails or driving scenic routes around the park. In the Okanagan Valley, relax on sandy beaches, tee off at championship links and roam romantic vineyards at over 200 wineries. Boating and paddling on Lake Okanagan are also popular pursuits with many visitors eager to spot the Ogopogo, a fabled sea monster that's said to be 82 feet long.
Vibrant Victoria
Hop on one of BC Ferries from Tsawwassen in Vancouver and take the scenic ride to Victoria on Vancouver Island. The provincial capital is known for its rich colonial heritage, which can be experienced at the neo-baroque parliament buildings, Butchart Gardens, Royal BC Museum and the iconic Fairmont Empress Hotel.