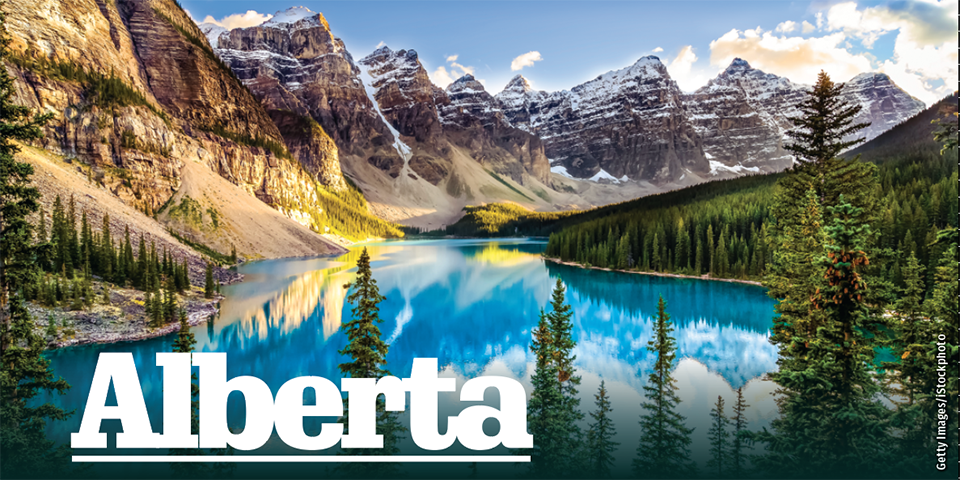 Canada's west is truly wild in the Princess Province. The Canadian Rockies, which run along the province's southwestern border, are the stars of the show. Banff and Jasper National Parks, in particular, take top billing.
Powerhouse Towns
Edmonton holds the distinction of being North America's northernmost town with a population exceeding one million. It also bursts with quirky yet rugged Canadian spirit. Start with West Edmonton Mall. Spanning the equivalent of 48 city blocks, this behemoth of an indoor shopping center offers endless retail stores, restaurants and attractions, all protected from the fierce winter winds. There's even an indoor water park for folks who want a thrill.
---
Regional Dish
Alberta Bison
Alberta bison is just as delicious as its world-famous beef. Farm-to-table restaurants source their game meat from self-sustaining, family-run ranches so you expect the highest quality ingredients on your plate at every meal. Stick with a classic bison steak or opt for innovative menu items like bison ragu and bison spring rolls.
---
Premier Parks
Travel to a land of towering peaks, clear blue skies and turquoise-colored lakes and ponds. Banff National Park is an iconic spot, nestled in the Canadian Rockies. Over three million people come to explore this 1.6-million-acre park annually. Jasper National Park, located more than 100 miles to the north along Alberta Highway 93, is more remote but no less beautiful. This pair of iconic recreational playgrounds are laced with hiking and biking trails. Famous waterways and spectacular rock climbing keep the fun going.
Delightful Drive
The 143-mile Icefields Parkway treats drivers to gorgeous scenery on a route through the mountains. Connecting Lake Louise and Jasper National Park, this famed roadway takes you past waterfalls, glaciers and limestone cliffs. Watch for black bears, elk and moose. The lucky few might catch sight of caribou, wolves and grizzlies. Stop at one or both parks to explore unforgettable hiking and biking trails.