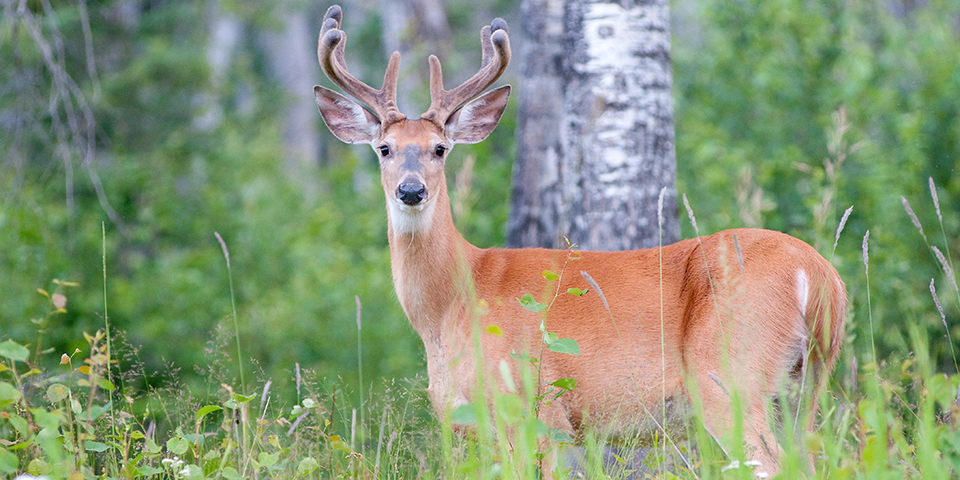 SASKATCHEWAN
Motor through a region where mounties earn their spurs and rivers lead paddlers to unexpected discoveries. Saskatchewan delights travelers seeking quirky cities and expansive national parks on the prairies. Stop at a festive bar or restaurant along the way.
Prince Albert National Park
Located in the very heart of the province, Prince Albert National Park is filled with waterways and trails that make it perfect for active campers. It's like a miniature version of Saskatchewan's provincial landscapes, with flat grasslands in the southern part of the park giving way to boreal forests in the north. Swim beaches along Waskesiu Lake or paddle the Bagwa Canoe Route.
Regina
It's a good bet that many U.S. citizens associate the word "Mountie" with Dudley Do-Right, the bumbling TV cartoon character who fought arch-villain Snidely Whiplash on the Canadian frontier. However, the animated depiction couldn't be further from the truth. For more than a century, these red-uniformed enforcers have brought terrorists, smugglers and mobsters to justice to keep Canada safe.
Where Mounties Are Made
To learn more about the men and women who wear the iconic hats and bright-red blouses, tourists can visit the city of Regina, where the Royal Canadian Mounted Police Training Academy has been turning out mounties since the late 1800s. Regular tours take visitors to this facility, where cadets learn state-of-the-art crime-fighting techniques that rival those of America's FBI. Although many of today's Mounties wear navy blue uniforms, you can still catch them in their bright reds during parades and formal occasions. Close to the training facility, travelers can tour the RCMP Heritage Centre, where Mountie history is exhibited.
---
Regional Recipe
Pan Seared Walleye
This easy-to-make bread was a fixture on the menus of both Scottish and First Nations people in Saskatchewan. Recipe by the Good Sam Team.
Ingredients:
2 4-6 oz walleye fillets
2 tbsp butter
1 tsp pepper
½ tbsp salt
1 lemon
Optional:
Directions:
Cut the lemon in wedges. Season the walley with lemon, salt and pepper. Preheat oven to 375 degrees or preheat grill. Spray baking dish with cooking spray. Place fish and butter in dish. Cook until meat turns flaky, about 30 minutes.
---
Saskatoon
With more sunny days per year than almost any other Canadian city, winning the country's climate lottery might have been enough for Saskatoon. But these days, the "Paris of the Prairies" boasts a vibrant downtown scene.
Roaming the Riverbank
Nature lovers will find that outdoor experiences are close at hand in Saskatoon, and it all starts with the Meewasin Valley, a green space that borders the South Saskatchewan River as it cuts through the city's downtown. Just over a half-hour south of the city, the twin watering holes of Blackstrap Lake and Brightwater Reservoir provide anglers the chance to land large walleye. Near the heart of the city, the castle-like Delta Bessborough Hotel, built in 1935, looms over the skyline.
For More Information
Tourism Saskatchewan
877-237-2273
Prince Albert National Park
877-737-3783
www.pc.gc.ca/en/pn-np/sk/princealbert
Tourism Regina
800-661-5099
Tourism Saskatoon
800-567-2444