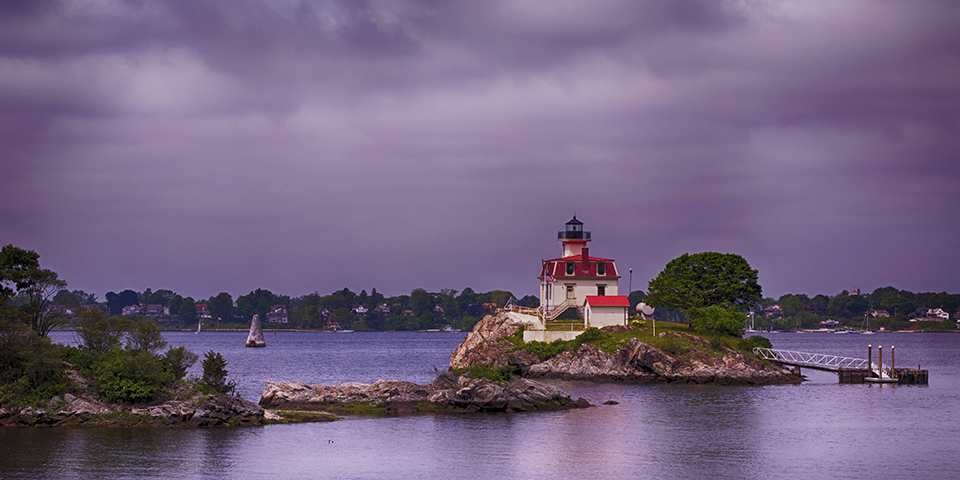 RHODE ISLAND
For such a small state, Rhode Island boasts a big résumé. From Newport, boats have launched to win trophies in the America's Cup Race. Equally impressive are the mansions overlooking the ocean, which served as homes to Gilded Age power brokers. Inland, Providence ranks as one of the East's most dynamic cities.
Bristol
Don't confuse this city with its Connecticut counterpart. Bristol, Rhode Island, packs lots of big attractions, from wild to whimsical.
Magical Estate
A great place to start is Blithewold, a sprawling estate built overlooking Narragansett Bay. Built in 1908, the residence bears a striking resemblance to a 17th-century English country manor. The mansion's 45 rooms contain family treasures passed down over the generations, including Baccarat crystal, Gorham silver, more than 30 sets of fine china, several Tiffany lamps and dolls, along with objects collected in their travels. The gardens alone are worth a visit. Occupying 33 acres, the landscaping here includes a water garden, an enclosed garden, display gardens, a rock garden, and a rose garden.
Newport
If luxury is what you seek, you'll find plenty of it in Newport. Often referred to as the sailing capital of the world, this seaside city is home to lavish yachts and the famous Gilded Age mansions. 
Elegant Estates
In the late 1850s, wealthy industrialists began constructing mansions along Bellevue Avenue. From opulent French chateaux to ritzy Elizabethan manor houses, these extravagant buildings will leave you speechless. Today, many of these historic houses are open to the public as museums so you can get a glimpse of how America's richest families spent their summers. Inside, you'll also find original furniture, décor, and paintings.
Walking the Cliffs
Talk a stroll along Cliff Walk to see the gorgeous waterfront and the Gilded Age mansions at the same time. This 3.5-mile walk along the eastern shore offers some of the best views of Newport's architectural history.
Providence
Rhode Island's capital is a bustling metropolis with an abundance of cultural and recreational diversions for visitors.
Hit the Water
Boat tours are abundant in Providence. Enjoy great views of the waterfront city and listen to guides expound on the city's history and architecture. For a quirkier maritime experience, hop aboard a gondola and glide through the Providence River at sunset. On Saturday nights during summer, catch the WaterFire displays that light up the river.
---
Regional Recipe
Homemade Blueberry Pancakes
For a day of fun, visit one of the many farms in Rhode Island and pick your own blueberries. Recipe adapted from Woodall's Favorite Recipes from America's Campgrounds.
Ingredients:
3½ cups flour
4 tbsp sugar
1 tsp baking soda
1 heaping tsp baking powder
1 cap of vinegar
1 cap of vanilla
Pinch of salt
2 tbsp vegetable oil
2 eggs
1½ cup blueberries
2 cups buttermilk
Water (for texture)
Directions:
Mix together all dry ingredients. Add remaining ingredients and mix. Pour batter on greased hot griddle or frying pan. Flip cakes and cook. Serve warm.
---
For More Information
Rhode Island Tourism Division
800-556-2484
Explore Bristol
Discover Newport
800-326-6030
Providence Warwick
401-456-0200