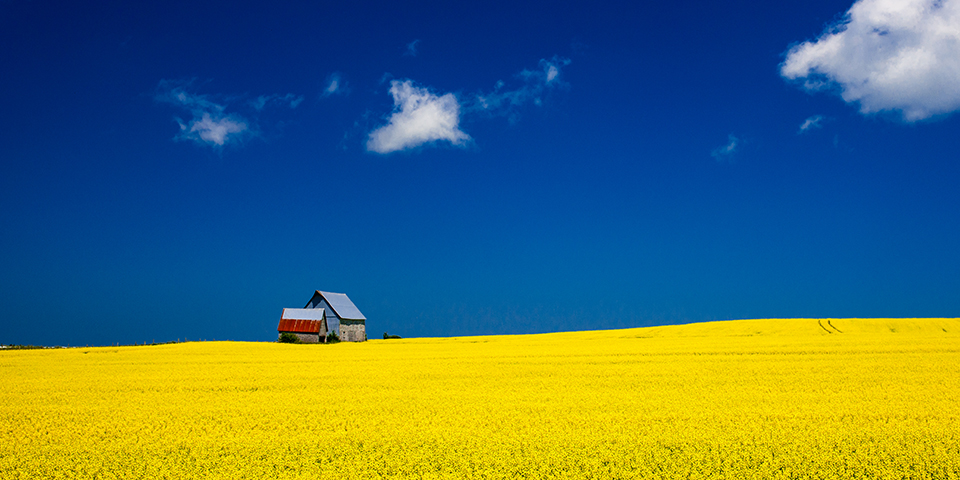 PRINCE EDWARD ISLAND
What does Canada's founding have in common with a famous literary character and golf? They're all found on Prince Edward Island, which make up for its small size with outstanding attractions. Walk the trails that run alongside scenic shores.
Cavendish
The town of Cavendish seems frozen in time, recalling the period when life moved at a slower pace and a tight-knit community looked after its own.
Back to the Beach
Head to Cavendish Beach, where the scenery is eclipsed only by the fun that you can have on the water. Known for its creamy sand and red sandstone cliffs, the area is home to deep-sea fishing, horseback riding, parasailing and kayaking. Walk the Cavendish Duneland Trail to see a scenic coast. Take a ride on a nearby roller coaster then hit the links at the Cavendish Golf Club.
Prince Edward Island National Park
This park is home to the Green Gables Heritage Place, the residence that inspired author Lucy Maude Montgomery to pen the classic novel, "Anne of Green Gables." Published in 1908, the story of a precocious redheaded orphan who became a perennial bestseller, and the residence has been preserved in its original condition. The structure, with its distinctive gables, draws thousands of book buffs every year. Along the coast, the towering dunes of the beach form dramatic backdrops for hikers. See archeological digs of early inhabitants.
Charlottetown
See where the United States' neighbor to the north was united with a journey to Charlottetown, Prince Edward Island. Stop here and discover a celebrated history.
History on Display
History buffs are invited to stroll through Charlottetown's historic district alongside the Confederation Players, a troupe of actors who tell the story of Canada's forefathers through reenactments in July and August. Amble along Peake's Wharf, walk in the footsteps of Canada's settlers and browse the dozens of waterfront shops.
Hit the Links
Experience outdoor recreation at its most relaxing with a tour of the links at one of Charlottetown's public golf courses. If you fancy an afternoon on your bicycle, hit the Confederation Trail for some scenic off-road beauty that's best viewed by tourists on two wheels. For adventurers who can't get enough of the sea, kayaks and paddleboards are perfect for traveling up the North River, the historic Hillsborough River and the Victoria Park coastline.
---
Regional Recipe
Quick Clam Chowder
Get maximum flavor out of one of Prince Edward Island's most abundant products. Recipe by the Good Sam Team.
Ingredients:
2 cans condensed cream of potato soup
2 cups 2% milk
4 cans minced clams with juice
2-3 cloves garlic, minced
½ cup onion, minced
4 large potatoes, cooked and cubed
Olive oil
Salt and pepper
Directions:
Boil potatoes until tender. Saute garlic and onion in olive oil until translucent. In large sauce pan, combine soup and milk, and simmer for 10 minutes. Add clams and juice and continue to simmer on low heat. Fold in potatoes, salt and pepper to taste. Simmer for an additional 10 minutes.
---
For More Information
Tourism PEI
800-463-4734
Cavendish
welcomepei.com/destinations/cavendish-pei
Discover Charlottetown
800-955-1864
Green Gables
902-368-4000