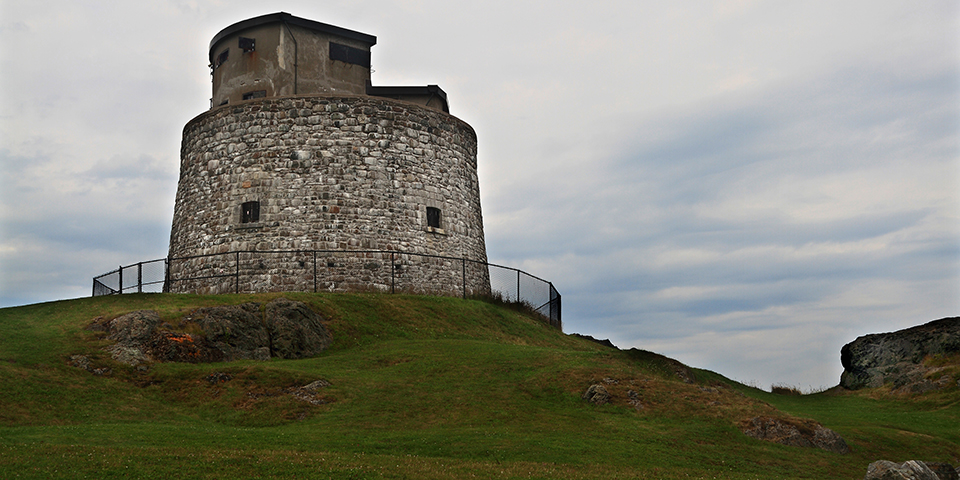 NEW BRUNSWICK
Canada's Picture Province is famous for having the highest tides in the world at the Bay of Fundy. But beyond its turbulent shores, these rugged landscapes will charm you with Old World cities and welcoming culture. Feast on fresh lobster when you're not exploring.
Fredericton
Situated along the Saint John River, Fredericton has a quaint charm you just can't help but fall in love with. With its tree-lined banks, lovely walking trails, waterfront views and brick heritage buildings, the capital of New Brunswick will captivate you with its diverse culture and riverside beauty.
Go to the Garrison District
Experience the city's rich history for yourself at Garrison District. Located in the heart of downtown by the Saint John River, the Garrison is home to a wealth of heritage buildings, museums and festivals. Take a walking tour through the grounds with a historically costumed guide to explore the Soldiers' Barracks and Guard House.
Saint John
With its urban delights, historic streetscapes and magnificent waterfront, it's no wonder Saint John is quickly becoming a top-rated destination. The only city situated on the Bay of Fundy, Saint John invites you to see the world's highest tides and explore the oldest incorporated urban area in Canada. Saint John promises endless possibilities, making it a worthy destination for your next vacation. Check out Carleton Martello Tower National Historic Site, a fortification built in 1812 and used as late as 1944 during WWII.
---
Regional Recipe
Maritime Madness
These ingredients have sustained inhabitants of the Maritime Provinces. Recipe adapted from Woodall's Favorite Recipes from America's Campgrounds.
Ingredients:
1 lb ground beef
10 oz cream of mushroom soup
½ cup chopped onions
1 tsp parsley flakes
1 tsp salt
¼ tsp pepper
½ tsp sage
3 tbsp ketchup
1 tbsp barbeque sauce
½ tsp garlic powder
¼ cup grated cheddar cheese
½ cup chopped green pepper (optional)
½ cup rolled oats
Directions:
Combine all ingredients in large bowl. Mix together well. Pat down in 1½ quart casserole. Bake covered 50 min. at 350 degrees. Remove cover and bake about 15 min. to brown
---
Nature Park
Irving Nature Park is a must for outdoor enthusiasts and wildlife lovers. Spanning 600 acres of forests, beaches and marshes, this park dishes out views of the Bay of Fundy and has seven miles of trails. Watch as the world's highest tides roll in and out.
Shediac
Lobster is king in the coastal town of Shediac, and the locals want you to know it. In the center of town, a 55-ton metal lobster monument reminds visitors of the rich crustacean harvest that lies in the Atlantic waters off the coastal town. Sink your teeth in one of the succulent lobsters served up at one of the many local restaurants. Eateries also serve to-die-for salmon and scallops.
Eat and Walk
To work off the calories from your meals, enjoy some of the warmest waters north of Virginia. Swimmers, windsurfers and boaters will enjoy Shediac Bay.
For More Information
New Brunswick
800-561-0123,
Fredericton Tourism
888-888-4768,
Discover Saint John
866-GO FUNDY
Shediac
800-561-0123
tourismnewbrunswick.ca/story/southeast-vacation-land