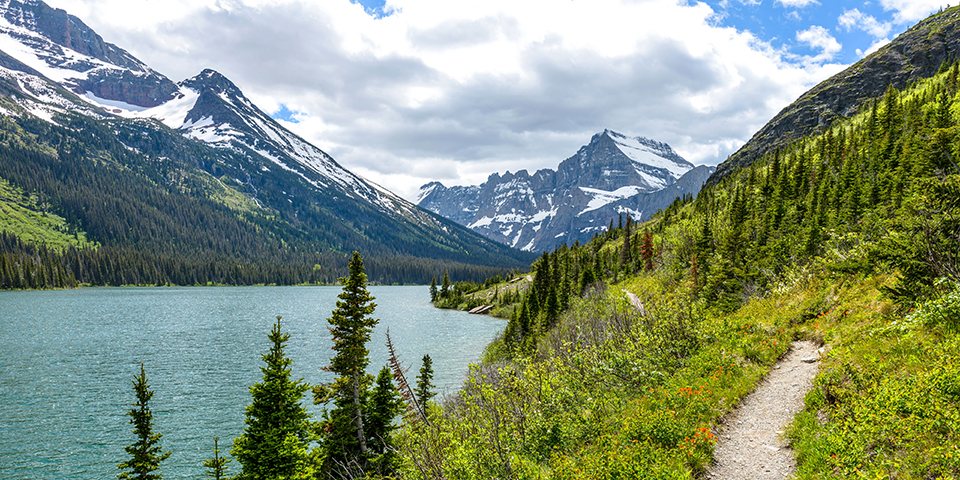 MONTANA
Big Sky Country is full of surprises. You may have seen many of the state's amazing mountains, but did you know that Montana was once the world's leading source of copper? Perhaps you've never heard of the world-famous Bozeman Symphony, which often plays outdoors? Come to these cities and towns to discover what lurks under the big sky.
Bozeman
Bozeman may be smack in the middle of the Rocky Mountains, but the hip Western town feels anything but remote. Hot spring resorts, a symphony orchestra and a burgeoning culinary scene offer big-city luxuries, while its proximity to Yellowstone National Park promises all sorts of recreational options in every season.
Fly-fishing Waters
The Gallatin River winds through town and descends into the Gallatin Canyon. It's a renowned fly-fishing destination thanks to its spectacular scenery and healthy stocks of mountain whitefish, brown trout and rainbow trout. You'll find many campsites and local lodges that cater to anglers along the river. Another popular spot is the Yellowstone River. This area is usually fished from a drift boat but you can cast a line from shore at Mallard's Rest fishing access site. Ready for backcountry fun? Yellowstone National Park is just a stone's throw away from town.
Modern City Living
There's never a dull moment in town. Come face-to-face with predators at the Grizzly Wolf Discovery Center, attend a concert by the Bozeman Symphony or take a hot air balloon ride above the Gallatin Valley. You'll also find many distilleries and craft breweries offering tastings and tours.
---
Regional Recipe
Grilled Trout
Montana fishing season typically runs from March through November and includes rainbow, brown, brook, lake, bull and cutthroat trout. Recipe adapted from Woodall's Campsite Cookbook.
Ingredients:
8 brook trout, cleaned
2 eggs
1 cup heavy whipping cream
1 tsp dried parsley flakes
1 clove garlic, minced
½ tsp allspice
8 strips bacon, broiled
Directions:
Beat eggs, blend with cream, parsley, garlic and allspice. Coat fish inside and out with mixture. Place broiled bacon inside each fish. Lightly oil cooking grill. Place fish on grill about 4 inches
above coals and broil for about 1
to 5 minutes, turning once. Serves 8.
---
Anaconda
With a name like Anaconda, you know it has to be epic. Located around 100 miles from the larger towns of Missoula, Bozeman, and Helena, this mile-high city has great views of the surrounding Anaconda Mountains.
Jaunting Around Anaconda
Anaconda is the kind of town where you can take your time appreciating the little things. Learn about the town's copper ore smelting history with a stop at the Anaconda Smelter Stack State Park and the Copper Village Museum. Ready for fishing? Take your pick from any number of mountain streams and alpine lakes in the region surrounding Anaconda.
Glacier National Park
Montana's crown jewel is Glacier National Park, located on the state's northern border with Canada. A drive along the Going-to-the-Sun Road takes you through the heart of the park's majestic snowcapped peaks and sparkling lakes. For an unforgettable adventure, hike to a glacier or waterfall. Before the Going-to-the-Sun Road, historic park lodges and red bus tours, Glacier was home to the Flathead and Blackfeet nations.
For More Information
Travel Montana
800-847-4868
Bozeman CVB
406-526-5421
Anaconda
406-563-2400
Glacier National Park
406-888-7800