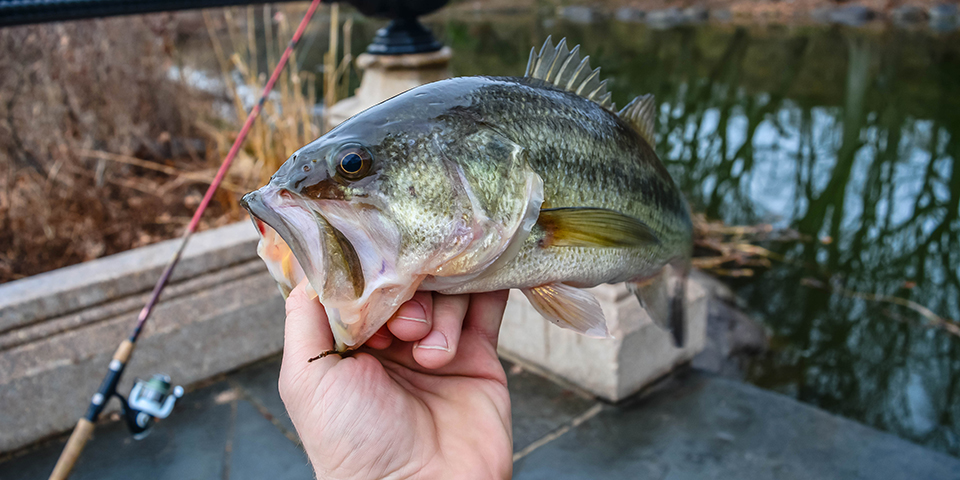 LOUISIANA
Stick a fork into steaming gumbo, then dip a paddle into untamed wetlands. The Pelican State spoils visitors with heady vacation treats. Nature lovers and city slickers alike will find something exciting in Louisiana.
Allen Parish/Kinder
Known for the rich surrounding timberlands, Allen Parish is a confluence of Cajun and European influences. A smattering of museums and historic buildings in Elizabeth and Kinder illuminate the parish's Cajun roots, while the region's meandering Calcasieu and Whiskey Chitto Rivers and gently rolling hills provide opportunities for cycling, fishing, canoeing and hunting. Explore a region steeped in Cajun culture and Native American traditions.
Big Lumber Business
If you notice homes with wraparound porches, then you're in the town of Elizabeth. The architectural feature was a requirement imposed upon local builders, and this collection of residences is just one of the many charming aspects of the town. The two-story (and allegedly haunted) Elizabeth Town Hall was built in 1924 as a hospital for the lumber company's workers and is worth a look for its original features, including a rope-operated elevator. Upstairs, the Hospital Museum preserves artifacts that include medical equipment in the original surgery room. Learn how doctors treated patients a century ago without all the amenities that today's hospitals offer.
Flavor and Fun
True to Louisiana custom, the region knows how to party. Check out the Great Louisiana Gumbo Cook-off in October and Oberlin's Cajun Rendezvous. Visitors can follow Western Louisiana's Myths and Legends Byway, a 181-mile drive that traverses pine forests, vineyards, mythical waterways and rolling hills dotted with syrup mills, small-town museums and friendly dining rooms. The Coushatta Casino Resort tantalizes gamblers with slots, table games, off-track betting and more. In June, the resort serves as the meeting place for Native American dancers during the Coushatta Powwow Celebration.
Greenery Abounding
Paddlers and bikers find no end to the opportunities for motion. With its gently rolling terrain, lush forests, abundant lakes and scenic waterways for kayaking, Allen Parish invites interaction with the landscape. The Southern Tier Cycling Trail from San Francisco to St. Augustine cuts through the heart of Allen Parish and draws cycling buffs.
Rode, Reel and Robust Catches
Anglers will strike gold in Allen Parish's rivers and creeks. The waterways abound with spotted bass, crappie, channel catfish and striped bass. Float fishing the Calcasieu River, Six Mile Creek, Ten Mile Creek and Bundick Creek is a favorite pastime. One of the state's most scenic waterways, the spring-fed Ouiska Chitto River is surrounded by pine forests that erupt with wildflowers in the springtime. A prime canoeing spot, several outfitters run half- and full-day tours.
---
Regional Recipe
Spicy Shrimp
Add a Pelican State twist to this juicy crustacean. Recipe by Peter Mercer.
Ingredients:
1½ tsp paprika
½ tsp ground black pepper
½ tsp dried thyme leaves
⅛ to ¼ tsp cayenne pepper
½ tsp salt
1¼ lb large shrimp
Directions:
Peel and devein shrimp. Mix all the spices together in a large Ziploc bag. Add shrimp, seal and shake around to thoroughly coat. Spray a grill basket with cooking oil. Lay the shrimp in a single layer in the basket and close. Place on the hot grill and cook until the shrimp are pink and cooked through, about 3 minutes on each side.
---
Cajun Coast/St. Mary Parish
In the Cajun Coast, outdoor recreation is just as plentiful as the seafood feasts. This slice of natural Louisiana lies just 90 minutes from New Orleans and encompasses the friendly communities of Franklin, Morgan City and Cypremort Point in St. Mary Parish. Fill your schedule with adventures in America's largest swamp and make sure to carve some time out to tour antebellum homes and fascinating museums.
Big Days Out in the Bayou
St. Mary Parish contains over 700 miles of forests and wetlands, including the biggest swamp in the United States: the Atchafalaya Basin. The basin is a haven for biodiversity supporting 65 types of reptiles and amphibians and 250 species of birds. Get an up-close look at this natural wonderland by taking a swamp tour. Blending Cajun history with eco-adventure, swamp tours shed light on this unique landscape and the people who have called this area home for centuries.
Dip Your Paddle and Cast a Line
Few experiences can top kayaking in the Atchafalaya Basin. Grab a paddle and get ready to glide past moss-draped cypress trees on the 135-mile Bayou Teche Paddle Trail. This famous route features easily accessible points, making it easy to plan short day trips or multi-day excursions. Fishing can be done throughout the year here as well. Spring and fall are great times to catch largemouth bass and bream in the Bayou Teche National Wildlife Refuge. The Atchafalaya Delta is also an excellent location for redfish, catfish, bluegill and bass. If you're interested in crabbing, drop a trap along the beach in Cypremort Point State Park.
Wildlife All Around You
You're never alone in the bayou. Walk along the Garden City Interpretive Boardwalk Trail in the Bayou Teche National Wildlife Refuge and there's a good chance you'll be joined by eagles, herons and egrets. Just remember to pack rubber boots if you're hiking during the wet season. The 185-acre Cypremort Point State Park rests in Louisiana marsh, prime habitat for a diverse array of wildlife. Traverse the area as quietly as you can and you may just catch a glimpse of deer, red foxes and gators.
Casinos and Cajun Cuisine
The Amelia Belle Casino and Cypress Bayou Casino promise Vegas-level thrills with countless slot machines and all your favorite table games. Play a few rounds of roulette and then dine on delicious Cajun fare at the onsite restaurants. Cajun cuisine is big on spice and relies heavily on the Holy Trinity (bell peppers, onions and celery). The cooking style was brought to Louisiana from the Acadians who migrated here during the 1700s. Staple dishes you have to try include gumbo, jambalaya, po' boy sandwiches and boudin balls. You can find these classic plates and more at Berwick's Bayou Lagniappe, Mabel's Kitchen in Charenton and Joe's on the Bayou in Franklin.
Lake Charles
Lake Charles is located near the heel of the boot that makes up Louisiana. Once known as No Man's Land, this 40-mile-wide swath of marshlands and wilderness once marked the official divide between Spain and the United States following the Louisiana Purchase. Settled at various times by Native Americans, French, Africans, Spanish, Creoles and Cajuns, the region is rich in traditions and culture.
Water, Water Everywhere
Lake Charles has all types of water, from freshwater and saltwater to brackish water. Kayak through cypress forests — just keep an eye out for gators gliding by. Have a great time on the Calcasieu River with a paddleboat or canoe. Anglers can choose what fishing adventure floats their boat — maybe a professionally guided tour or casting out solo from the pier. There's even surf fishing on the beach. Calcasieu Lake offers light tackle saltwater fishing for speckled trout, flounder and redfish. Bass, crappie, redfish and panfish also are regional favorites.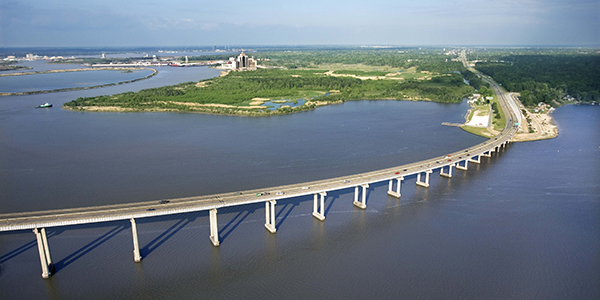 Welcome to Creole Country
Travel the Creole Nature Trail All-American Road — one of only 43 designated scenic byways in the U.S. One of the top 10 birding destinations in the country is in Louisiana's Outback, located between the Central and Mississippi Flyways, where more than 400 species of birds can be seen. Local wildlife includes bobcats, beavers, muskrats and alligators. Search for angel wings, cat's eyes and periwinkles along 26 miles of Gulf beaches. Explore the history of Mardi Gras at the Mardi Gras Museum of Imperial Calcasieu, and pay a visit to the Imperial Calcasieu Museum, home to a large collection of historical artifacts and the famous 400-year-old Sallier oak tree, which marks the spot where town founder Charles Sallier built his home.
Tantalize Your Taste Buds
Nothing says Cajun like the food, so leave your worries behind and prepare your taste buds for some seriously fantastic meals. At Steamboat Bob's, the seafood is succulent and spicy. Whether it's fresh Gulf spicy boiled shrimp, crispy fried fish, flash-fried oysters or the spicy Cajun crab boil, you're sure to be satisfied. Travel the Boudin Trail for that mouthwatering Southwestern Louisiana finger food made from pork, liver, rice, onions, parsley and garlic. Locals rave over Sonnier's Sausage and Boudin, which sells spicy, regular and smoked rolls along with spicy hot link sandwiches and lip-smacking plate lunches. Billedeaux's Cajun Kitchen serves up rich jambalaya, po'boy combos and plenty of tasty smoked sausage to hungry patrons.
New Orleans
Marinating in a festive atmosphere and a sultry climate, New Orleans is renowned for its stunning French colonial architecture, vibrant jazz music, rich Cajun and Creole culinary traditions, and — of course — its annual Mardi Gras celebration. Though the city has been through its fair share of hardships over the years but the Big Easy never fails to bounce back.
Cruising to Crescent City
New Orleans sits on the east-pointing toes of the Louisiana boot. Straddling the southern banks of Lake Pontchartrain and bordered by Lake Borgne to the east, the town sprawls along the Mississippi River before the waterway turns south and empties into the Gulf of Mexico. Interstate 10 runs through town, connecting New Orleans to Houston, Texas (five hours by car to the west), and Mobile, Alabama (about two hours east of the city center). The climate here is pleasant most of the year, with warm winters and hot summers frequently punctuated by afternoon thunderstorms.
Big Fish in the Bayou
New Orleans' proximity to the Gulf Coast and endless Louisiana bayous have long made it a center of boating and fishing, and there are numerous charter companies in the city that offer both inshore and inland trips. Game fish in the area includes flounder, redfish, marlin and trout. Popular areas include the Bayou Sauvage National Wildlife Refuge, a 15-minute drive from the French Quarter and home to hundreds of avian species along with alligators, fish and other marshland creatures. A little further away is the Barataria Preserve, part of the Jean Lafitte National Historical Park and Preserve. Here, travelers can engage in wetland walks, go bird-watching or simply hike — canoeing and boating are not currently allowed here due to overgrowth.
Parties and Parades
New Orleans is synonymous with Mardi Gras, dubbed the "Greatest Free Show on Earth." Held just before Lent, this annual rollicking affair brings revelers from around the world to gather for food, drink and colorful parades. The Garden District is a particularly good place to watch scores of elaborate floats go by.
Toledo Bend
Home to the largest man-made lake in the southern United States, Toledo Bend Lake Country is a mecca for on-the-water activities, including the finest bass fishing in the state. More than 1,200 miles of shoreline is ringed with sandy beaches that unfurl to lush rolling hills. Surrounded by national forests, steamy swampland and bayou complete with alligators, Toledo Bend immerses visitors in Louisiana's wild and luxuriant beauty. The region's complicated history can be explored with day trips to a compelling array of historic sights.
Big Reservoir
Stretching for 65 miles along the Louisiana-Texas border, 75 miles south of Shreveport and 185 miles northwest of Lafayette, Toledo Bend Reservoir lies just off U.S. Route 171. Bass fishing steals all the glory here, but abundant stores of bream, crappie, and catfish keep anglers satisfied. Watersports enthusiasts convene year-round on the lake for personal watercrafting, water-skiing, wakeboarding and tubing. Public launches on the Louisiana side of the lake provide access for boaters, and there's more tranquil canoeing within the reservoir's protected coves and the Toro Creek area.
More at the Shore
The national forest and state parks that flank the lake offer terrific hiking, biking and bird-watching. At North Toledo Bend State Park, the 1.5-mile Dogwood Trail nature walk is a rewarding, novice interpretive loop and, for a little more challenge, a steeper 4-mile hiking trail traverses the forest. South Toledo Bend State Park has an accessible 1.2-mile paved nature trail, with waterside views and the chance to spot resident bald eagles. On the Texas side, Sabine National Forest is laced with the 28-mile Trail Between the Lakes.
Local Color and Attractions
The region's historic landmarks entice visitors. The town of Many (the seat of Sabine Parish) proudly calls itself "The Heart of Toledo Bend," and 17th-century Spanish influences can't be denied at St. John the Baptist Catholic Church, founded in 1870 and rebuilt after a 1922 fire. With a classic marquee and neon sign, the 1940s Sabine Theater in Many has been restored to its former glory as a movie theater, community center and live performance venue.
Festivals and Events
Sabine County shares the state's passion for lively festivals and exciting events. With a bass record of 15.33 pounds and excellent facilities, Toledo Bend Reservoir plays accomplished host to more than 35 amateur and pro fishing tournaments each year, including the Bassmaster Elite Series Tournaments, the zenith of professional bass fishing. In nearby Pelican in April, there's a re-enactment of the Civil War Battle of Pleasant Hill, the largest battle west of the Mississippi, as well as a period ball and parade.
For More Information
Louisiana Office of Tourism
800-677-4082
Allen Parish Tourist Commission
888-639-4868
Cajun Coast Visitors & Convention Bureau
800-256-2931
Lake Charles/Southwest Louisiana CVB
337-436-9588
New Orleans & Company
800-672-6124
Toledo Bend Lake Country
800-358-7802