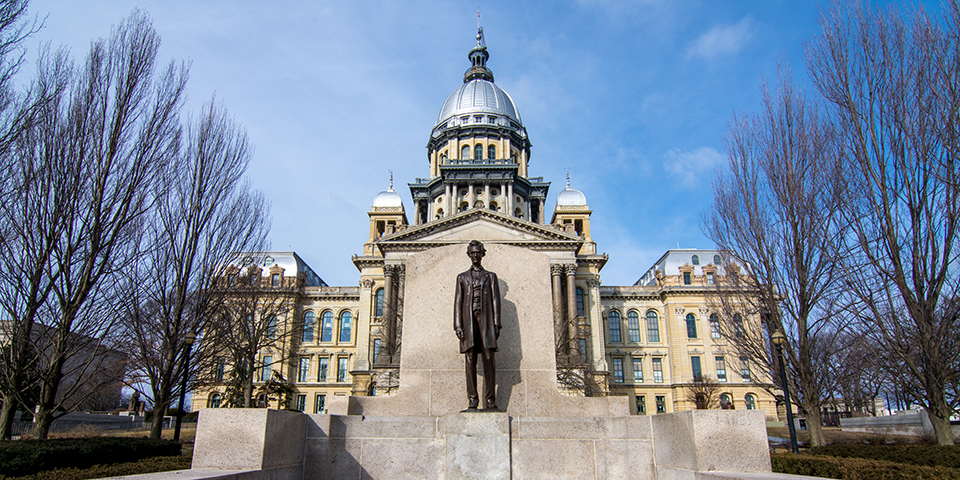 ILLINOIS
Amazing things grow out of the Illinois Prairies. This is the state that saw the rise of Abraham Lincoln, who went from lawyer to political powerhouse here in a few short years. Chicago's skyscrapers shoot out of Illinois earth, as did Route 66, which starts here on its long course to Santa Monica, California.
Chicago
This urban playground offers big city views and world-class attractions. Above the turquoise waters of Lake Michigan rises a skyline of steel where dazzling skyscrapers reach dizzying heights. The city of Chicago makes its mark before visitors even begin exploring this vibrant city.
City with Broad Shoulders
Since the 1800s, Chicago has been attracting people to the northwest corner of Illinois. After the Great Chicago Fire destroyed many of the downtown buildings in 1871, the town was rebuilt. Out of the ashes grew the world's first skyscraper. Chicago continued to build skyward throughout the next decade, ultimately gaining the achievement of having one of the tallest skyscrapers in the world with the Sears Tower (now known as the Willis Tower) in 1973. Today's visitors enjoy heading to the Skydeck to get a bird's-eye view of the massive city below and several states in the distance.
City in a Garden
Chicago is home to many beloved city parks, living up to the town's motto, "City in a Garden." As early as the 1860s, city leaders recognized the importance of green spaces as a way to encourage public health and they set aside land to develop them. Lincoln Park offers a popular spot to stroll, along with a free zoo. Grant Park's Buckingham Fountain is an iconic attraction with graceful, arching waters.
Champaign County
Featuring five forest preserves, seemingly endless miles of hiking trails and handfuls of gorgeous gardens and parks, this county teems with outdoor recreation opportunities. In fact, Time Magazine named it one of the best places to walk or bike in 2015.
---
Regional Recipe
Campsite Pizza
Brings hearty pizza flavor to your campsite. Recipe adapted from Woodall's Favorite Recipes from America's Campgrounds.
Ingredients:
2 8-ounce cans biscuits
10 oz pizza sauce
1 tbsp grated Parmesan cheese
¼ tsp oregano
½ pound mozzarella cheese, grated
Favorite toppings (get creative)
Directions:
Separate biscuits and flatten each into an oval about 4 inches long. On greased cookie sheet, arrange flattened biscuits side by side, touching each other in 4 long rows. In saucepan, heat pizza sauce with Parmesan cheese and oregano. Spread pizza sauce over biscuits. Sprinkle with mozzarella and toppings. Bake in 450 degrees oven. Can also be prepared in Dutch oven.
---
Springfield
In the Land of Lincoln, the capital city of Springfield invites you to explore the story behind one of America's most revered presidents. The Abraham Lincoln Presidential Library and Museum is chock full of exhibits that illustrate the life of the 16th president.
Lincoln's Stomping Grounds
The Old State Capitol Historic Site offers a glimpse into Springfield's early days as the state's political center.  The building was the fifth statehouse and the first located in Springfield.  Lincoln's final resting place, the Lincoln Tomb at Oak Ridge Cemetery, and the public receiving vault used for his funeral services, are also accessible to visitors.
For More Information
Illinois Office of Tourism
800-2-Connect
Choose Chicago
Visit Champaign County
800-369-6151
Visit Springfield
800-545-7300