Toledo Bend Lake Country
From bass fishing to bow hunting, Toledo Bend Lake Country spoils outdoor lovers with a lush pine forest that blankets the landscape along Louisiana's west-central border with Texas. The biggest draw is the Toledo Bend Reservoir, the largest man-made lake in the Southern United States. The addition of compelling history, adventurous hiking and ample hunting opportunities make it a must-visit destination.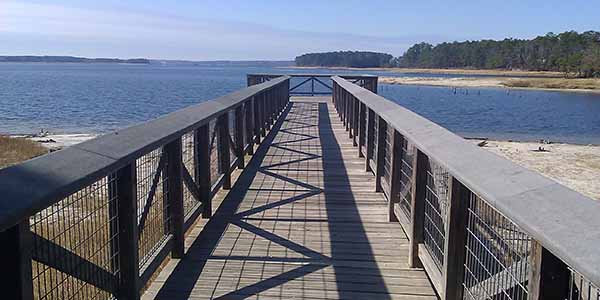 Lovely Lake
At 65 miles long and 10 miles wide, Toledo Bend Lake has more than enough room for you to live out all your lake-life fantasies. From swimming to boating to jet skiing and other water sports, the possibilities are endless, and the many outfitters and rental agencies that dot the lake's Louisiana border are ready to help you enjoy a day on the water. Two of the most popular spots are North and South Toledo Bend State Parks. The northern of the two, in the town of Zwolle, offers 900 acres of waterfront, as well as short nature hikes and mountain bike trails. The southern park, in the town of Anacoco, has ATV trails and an observation deck overlooking the lake that's perfect for birders and photographers.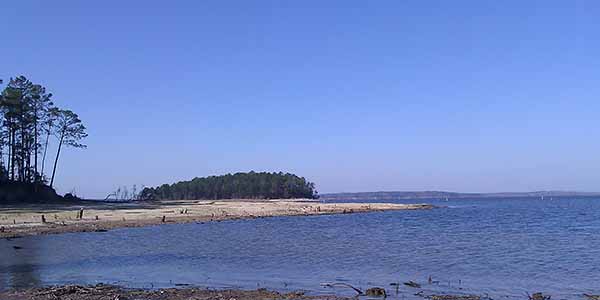 Hauling in the Huge Ones
Ranked the No. 1 bass fishing lake in the nation two years in a row, no trip to Toledo Bend Lake would be complete without trying to land the big one. Whether you're a novice or a seasoned angler, these waters have made memories for decades. Guided trips are available, or, if you have your own boat, go to the public launches in parks like Cypress Bend, the starting point for some of the area's big fishing tournaments.
Hiker Habitats
If you want to keep your feet on dry land, start easy with a walk on the Dogwood Nature Trail in North Toledo Bend State Park, a 1.5-mile loop that includes interpretive information about the surroundings. In South Toledo Bend, try the Eagle Nest hike or Hippie Point hiking trail, both of which wind past picturesque stands of pine trees. In Sabine National Forest, which lines much of the Texas side of the lake, the Trail Between the Lakes is a scenic 28-mile route.
For More Information
Toledo Bend Lake Country
800-358-7802
Louisiana Office of Tourism
800-677-4082