Levy County/Cedar Key
Known as the Nature Coast, Cedar Key and the surrounding islands and mainland of Levy County don't have many man-made attractions. Nature is the star in this historic region of backwater creeks running through primitive cypress wetlands. Swimming holes like the Blue Grotto and Manatee Springs evoke memories of rope swings and slick rock, the water playgrounds of yesteryear.
Water, Water Everywhere
With so much water, Cedar Key is the perfect destination for sailing or kayaking through salt marsh wetlands and between islands. Pontoon rentals are available for those who wish to stay out longer, and saltwater and freshwater fishing opportunities abound.
Meet the Manatees
The world's most adorable sea cows (manatees) gravitate to Levy County from November to March, looking for warmer water. See these gentle giants at Three Sisters Springs, a 57-acre refuge where a quarter-mile boardwalk offers viewing platforms to see the wildlife from land. There are also boat launches along Crystal River that offer tours to get a look from beneath the surface.
Scuba Diving
Scuba divers will do a back roll into the Blue Grotto when they see the crystal blue water of this underground cave. Dive to 100 feet, where marine life interacts with scuba enthusiasts and fossils line the rock walls. Take lessons here, then when you earn your certification, don your fins and tank for underwater exploration.
Botony and Birds
Take a kayak or canoe to Cedar Keys National Wildlife Refuge. Home to a variety of birds like bald eagles, pelicans and terns, the refuge is also the place to watch for dolphins and manatees. With observation decks and towers, visitors can get a bird's-eye view of the wildlife.
Aquaculture
Because of the depleted supply of shellfish on the Nature Coast, the region's fishing industry has made the change from "wild" fishing to aquafarming. Raising clams and oysters in controlled environments with clean water has become the lifeblood of Cedar Key and made the region the No. 1 producer of farm-raised clams in the nation. Enjoy their farm-to-table product at local eateries.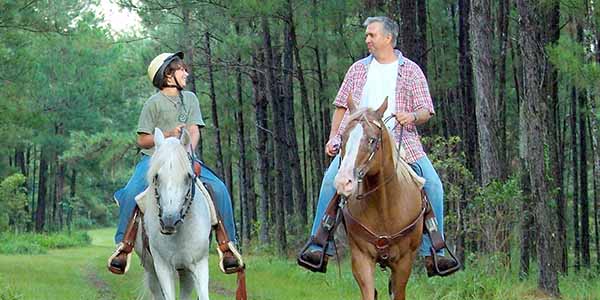 Art Anyone?
The Cedar Key Arts Festival hosts more than 120 fine artists and craftsmen the first weekend of April. Voted one of the Top Ten Fine Art Fairs in America, the festival focuses the spotlight on award-winning art and artist demonstrations.
For More Information
Levy County Visitors Bureau
877-387-5673
Florida Tourism
888-735-2872