Grand Junction
A paradise for lovers of high mountains and sweeping views, Grand Junction is the ideal home base for thrill-seekers of all ages. From digging for dinosaur bones to high-desert hikes to backcountry bike trips and more, visitors to the Centennial State's Western Slope are spoiled for choice when it comes to adventure. But a trip to Grand Junction isn't just full-throttle fun. An award-winning wine and beer scene, coupled with vibrant downtown shopping and galleries, means there's a little something for everyone.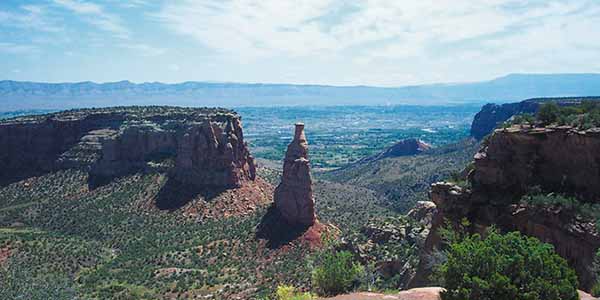 Red Rocks Galore
Just west of the city, the towering red rocks of Colorado National Monument have lured visitors for generations. Whether you're exploring the miles of hiking trails or taking in the sights from the 23-mile Rim Rock Drive, it's the area's must-see outdoor escape. Nearby, Grand Mesa is the largest flat-topped mountain in the world and the namesake national forest that surrounds it boasts expansive views, rugged woods and incredible fall foliage. For an indoor adventure, don't skip the Museum of the West for an immersive and interactive glimpse into the area's 1,000-year history of human habitation. The Dinosaur Journey Museum in Fruita is another popular family-friendly destination.
Colorado Catches
Colorado is famed for its fly-fishing opportunities, and the Western Slope is no different. Adventurous anglers should head to the Lake of the Woods trail in Grand Mesa National Forest for backcountry access to Bull Creek, one of the park's best trout pools. For more family-friendly amenities, try Ward, Alexander and Baron lakes, which have become boating and canoeing hot spots. For a new level of excitement, test your mettle against some of the country's finest whitewater with a trip down the Colorado River's Westwater Canyon. Just 30 miles downstream from the city center, the town has plenty of outfitters who can help organize this trip of a lifetime. Feel the thrill of Class III and IV rapids.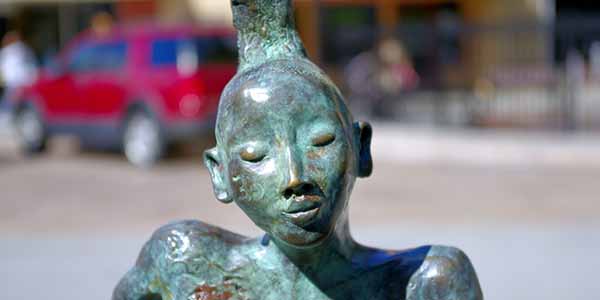 Rocky Trails
Easy trails are easy to come by in Colorado National Monument, and many casual hikers start with the Canyon Rim, Coke Ovens or Window Rock trails. Each of these top out at under 2 miles out and back but offer canyon views and the chance to see the deer, bighorn sheep and golden eagles that inhabit the park. Just outside the park, the town of Fruita is a cycling mecca with everything from easily accessible loops to the 140-mile Kokopelli's Trail, a true backcountry gem for lovers of two wheels.
For More Information
Visit Grand Junction
970-244-1480
Colorado Tourism Office
800-265-6723