Welcome to Wisconsin
Farmland, forests and faultless waterways greet visitors to the Badger State. From the delightful small towns that dot the rural regions to the vibrant big cities, Wisconsin displays a Midwestern ease that'll make you feel welcome. If you're a fan of big water, Wisconsin's got you covered: This heartland state gives off beachy vibes on the shores of the Great Lakes.
Doing the Dells
About 123 miles west of Milwaukee, the Wisconsin Dells boasts the largest collection of indoor and outdoor water parks on the globe, but that's not all you'll find here. Get an adrenaline rush from fishing, parasailing, boating, kayaking and canoeing on the Wisconsin River. Just north of town, the Dells of the Wisconsin River never fails to dazzle. This beautiful 5-mile gorge can only be accessed by boat, and visitors are rewarded with stellar views of rock formations and towering cliffs.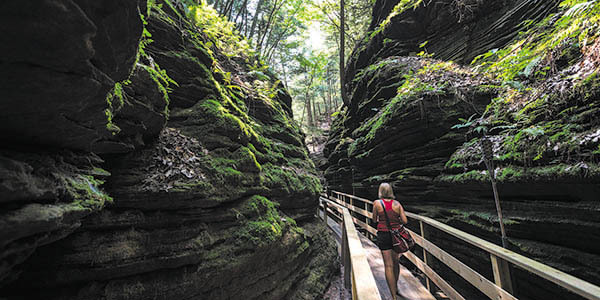 Waterways, Whitetail and Waterfowl
With more than 1,000 miles of shoreline, Wisconsin is a water-lover's paradise. Take your kayak and explore the pristine coast. Lake trout, pike and more abound in the bejeweled waters of Lake Superior and Lake Michigan. Inland, Lake Winnebago (the state's largest inland body of water) is a popular spot for boating and freshwater fishing. These waters burst with plentiful walleye. Buffalo County is known as the land of trophy white-tailed deer, and the Tiffany Wildlife Area offers 13,000 acres to seek out a buck of your own.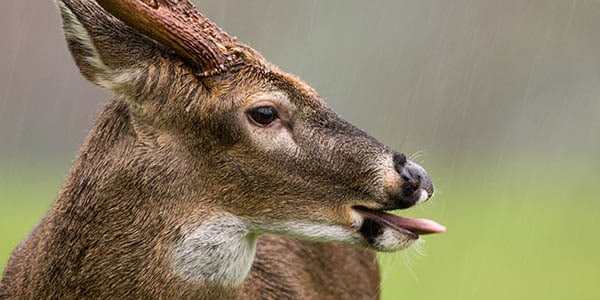 Breathtaking Great Lakes and Beyond
With 21 islands sprinkled along the coasts of Lake Superior, Apostle Islands National Lakeshore is an absolute gem for outdoor adventurers. Brilliant blue waters ringed by towering pines are the stars of the show, providing scenic spots for boating and fishing. Within the park, visitors can partake in hunting, trapping, hiking, scuba diving and more. Hikers will want to make their way to the North Country Trail, which runs through seven states. It crosses through Copper Falls State Park, renowned for the natural beauty of its waterfalls, lava flows and verdant forests. In southern Wisconsin, visitors to Devil's Lake State Park are greeted by towering quartzite bluffs along a glacial lake at one of the state's oldest and most popular state parks.