Welcome to Tennessee
Whether you're a music lover, history buff, foodie or outdoor enthusiast, the Volunteer State will charm all with its eclectic attractions and adventures. From discovering the birthplaces of multiple music genres to trekking the Appalachian National Scenic Trail and exploring Civil War sites, there really is no limit to what you can do in Tennessee.
Chock Full of Wildlife
Outdoor fun awaits in Tennessee. Hunters can find lots of big deer in Wildlife Management Areas such as Catoosa and Yanahli. Not far from the Mississippi River is Reelfoot Lake State Park, renowned for its duck hunting. Fish year-round, thanks to great weather, plenty of lakes and over 50 rivers. Reel in bass from the colossal Pickwick Lake or Dale Hollow Lake, one of the top bass fisheries in the U.S. Douglas Lake and Lake Barkley are known for exceptional crappie fishing, while Maple Creek Lake is an excellent fly-fishing spot.
Deep Music Roots
Nashville and Memphis hum with rich music heritage. Known as the world's country music capital, Nashville entices fans to visit the Country Music Hall of Fame. Check out incredible artifacts at the Johnny Cash Museum and catch an unforgettable performance at the iconic Grand Ole Opry. In Memphis, rockers can pay homage to the King of Rock 'n' Roll at Graceland, the former home of Elvis Presley. Drive eight miles to the north to visit the Memphis Rock 'n' Soul Museum near the banks of the Mississippi River. The many rocking venues on Beale Street in Memphis will give you a lifetime helping of blues music.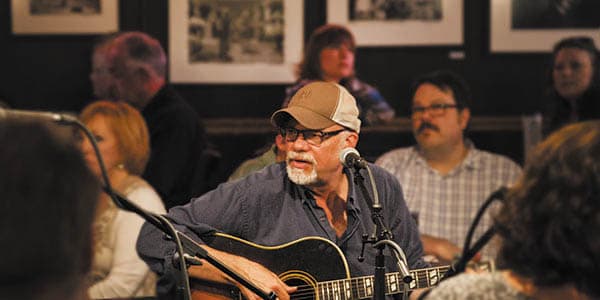 Nation's Most Popular Park
Straddling Tennessee's eastern border with North Carolina is America's most visited national park: Great Smoky Mountains. Here, you can traverse 150 hiking trails, including 70 miles of the famed Appalachian Trail. Along the way, spot over 1,600 types of flora and fauna, and keep your eyes peeled for more than 200 species of birds and mammals, such as black bear, deer and foxes. Panoramic views of distant vistas can be seen from the observation tower on Clingmans Dome, while an impressive collection of 19th- and 20th-century buildings dazzle in five historic regions within the park. An underground world is waiting for you about 50 miles southwest of Knoxville, where the Lost Sea holds the distinction of being the nation's largest underground lake. Take a guided tour to uncover the cavern's interesting role in the Civil War.