Welcome to South Dakota
You haven't experienced rugged beauty until you've stepped foot in South Dakota. A blend of stark badlands, towering peaks, sparkling lakes and underground caves, South Dakota's varied landscape is a dream come true for any outdoor adventurer. You'll find that the spirit of the Wild West is alive and well in Deadwood, while the heritage of the Lakota abides in the unfinished statue of Crazy Horse. At Mount Rushmore, former presidents loom large in a towering sculpture.
Heartland Hospitality
Urban pleasures abound in Sioux Falls, located in the state's southeast corner. Savor local art by discovering the 50-plus funky sculptures that make up the SculptureWalk project. For gorgeous waterfront views, walk, run or cycle along the Big Sioux River Recreation Trail to reach Falls Park and other gems. Rapid City is located near South Dakota's national parks, making it a great base for your exploration. However, it's worth spending time in town for the Journey Museum, Black Hills Caverns and Bear Country USA.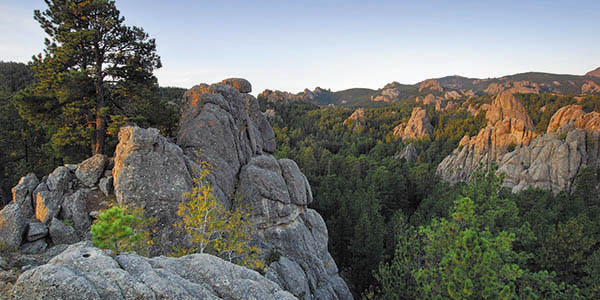 Reel Fun
Catch the big one in South Dakota's bountiful lakes, streams and reservoirs. Reel in trophy bass, trout and crappie from spots like Horse Thief Lake, Lewis and Clark Recreation Area, Sylvan Lake, Spearfish Canyon and Pactola Lake. Hunters will discover some of the best pheasant hunting in the country. Almost five million acres of forests, mountains and grasslands provide ample opportunity for bagging deer, elk, waterfowl and turkey.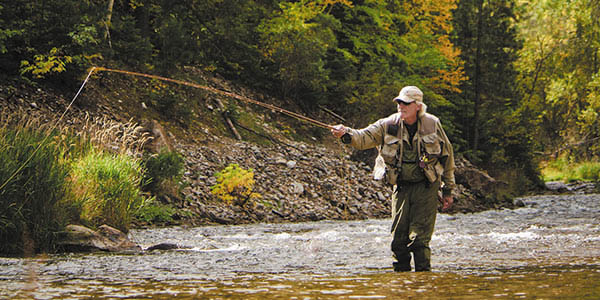 Sprawling Parks
Enter Badlands National Park to the east of Rapid City and explore 242,163-acres of soaring buttes, sharp spires and prairie terrain. Equally majestic is the herd of free-roaming bison in Custer State Park. Spearfish Canyon Scenic Byway brings visitors to stunning Bridal Veil Falls and Roughlock Falls. During autumn, the foliage puts on a dazzling display.