Welcome to Saskatchewan
Saskatchewan is a land where sweeping prairies and glimmering lakes stretch to the horizon. Those who stop and stay awhile soon discover the many treasures of this sunny province, from scenic natural areas to vibrant towns and cities.
Grasslands, Forests and Sand Dunes
A great place to star outdoors adventure is Prince Albert National Park. Located in the heart of the province, this is like a miniature version of Saskatchewan's provincial landscapes, with flat grasslands in the southern part of the park giving way to boreal forests in the north. Swim beaches along Waskesiu Lake are popular spots in the summer, while the colorful aspen groves are a top pick as autumn approaches. Also within the park, the Bagwa Canoe Route offers a fun experience for paddlers. In southern Saskatchewan, Grasslands National Park offers a taste of the rolling prairies this province is known for. Explore the lands on foot, by boat, on a bike or on a horse. For a truly unique experience, head to the Great Sand Hills Ecological Reserve to explore one of Canada's largest sets of active sand dunes.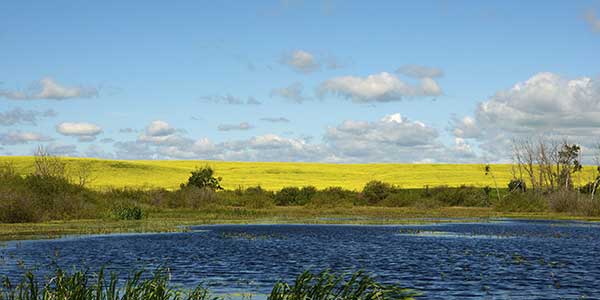 Sunny Cities
While much of Saskatchewan is sparsely populated, several energetic cities can be found in its southern region near the border with Montana and North Dakota. The largest is Saskatoon, which is built along the banks of the South Saskatchewan River. Head into town to enjoy a festival, cultural performance or museum, or venture out to enjoy the great outdoors in this beautiful region. Further south, you'll find the capital city of Regina, which is the training ground for the Royal Canadian Mounted Police. Amble around the ample green spaces and stroll along the lovely Lake Wascana while visiting many family-friendly attractions.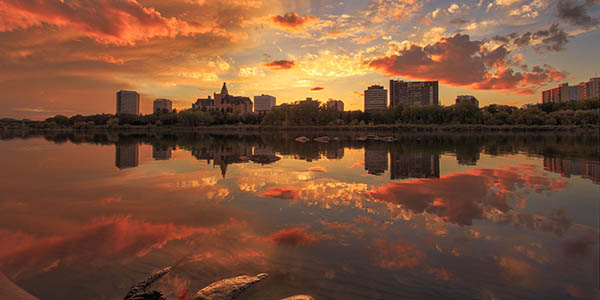 Chock-full of Wildlife
With over 100,000 lakes and rivers, Saskatchewan is a top pick for angling and paddling. Head to the North and South Saskatchewan rivers for some of the province's best walleye fishing. Trout and pike flourish in the waters of Lake Athabasca, Lake Diefenbaker and Tobin Lake. Lake Diefenbaker is considered one of Saskatchewan's premier summer destinations, while more remote paddling adventures can be found along the scenic Churchill River and in Lac La Ronge Provincial Park. Hunters will find the province to be teeming with wildlife, from the white-tailed deer of the southern region to the bear and moose of the north. A number of species of migratory birds pass over the province, providing ample bird and waterfowl hunting.