Welcome to Rhode Island
The smallest state in the nation is sometimes overlooked in favor of its larger, better known New England neighbors. Still, the deceptively tiny Ocean State packs 400 miles of coastline along with several scenic Atlantic islands. Whether you prefer a relaxed getaway or an upscale city vibe, you'll find it in Rhode Island.
Coastal Journeys
On the shores of Narragansett Bay, Colt State Park is a scenic gem in eastern Rhode Island. Cyclists will want to check out the Blackstone River Bikeway. Running between Providence and the state's border with Massachusetts, this trail crosses over the waterway and through marshes, with views of wildlife, waterfalls and historic mills. To truly get away from it all, head out to Block Island. Located 12 miles off the coast, this getaway is the perfect place for  exploring picturesque lighthouses and the awe-inspiring, 200-foot-tall Mohegan Bluffs.
Vibrant City Life
In Providence, beautiful parks and trendy neighborhoods abound. Visit between May and September for the popular WaterFire event, with bonfires blazing on the town's waterways. Natural beauty and coastal cuisine blend in the southeast, home to rugged shores and inviting coastal communities. Newport, located on Aquidneck Island, was a playground for wealthy New Englanders during the Gilded Age. Many of their opulent mansions are open to tours.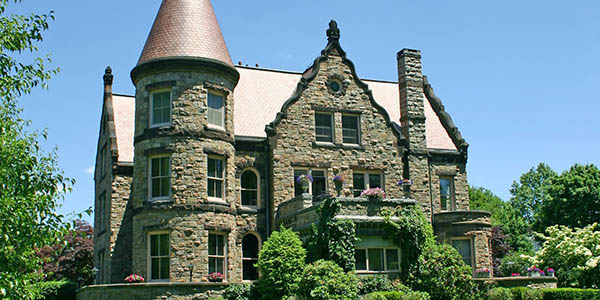 Wildlife and Waterways
Lincoln Woods State Park is a prime location for outdoor recreation. Olney Pond is teeming with trout, bass and more, making it a favorite for anglers, while paddlers can easily access these calm waters. For beautiful scenery and epic trout fishing, venture to Wood River, which crosses through pristine woodlands in the state's southwest corner. For saltwater adventures, head to Narragansett Bay, where you can hook bluefish, striped bass and flounder. Colt State Park on the Atlantic is a popular spot to fish from the pier or shore. The Arcadia Management Area and the George Washington Management Area are top picks for deer and waterfowl hunting.