Welcome to Oklahoma
Oklahoma has a long history of folks on the move. From the cattle drivers on the Chisholm Trail to leisure motorists traversing Route 66, travelers have discovered a welcome stop in the Sooner State, and many have chosen to stay. If you visit this slice of the Great Plains, you'll discover a wealth of friendly people and diverse landscapes.
Falling for the Sooner State
You might not expect to find waterfalls in Oklahoma, but that's just what you'll find at Natural Falls State Park. Looking for an oasis in south-central Oklahoma? Look no further than the Chickasaw National Recreation Area. The mineral hot springs have attracted visitors to this lush landscape for centuries and a wide range of activities can be explored here.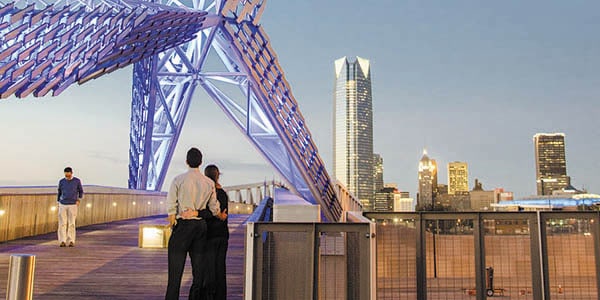 Unexpectedly Diverse Landscapes
While much of the state's flat topography is indicative of its Great Plains location, dramatic landscapes can be found in the Wichita Mountains of the southwest corner and the Ouachita Mountains of the southeast corner. The lyrics to "Home on the Range" might come to mind with a visit to the Wichita Mountains Wildlife Refuge, as the buffalo truly do roam these rolling prairie hills. Hiking, rock climbing and more can be enjoyed here.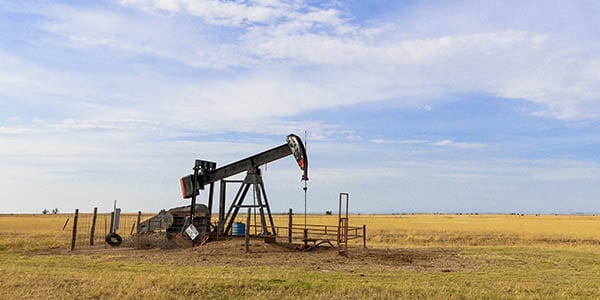 Rivers and Lakes Where Bass Abound
Fishing for bass? You'll find paradise in Oklahoma. Twice home to the Bassmaster Classic, Grand Lake O' the Cherokees is a top pick in the rolling Ozark Mountain foothills in the state's northeast corner. In the south-central part of the state, the crystal-clear waters of Lake of the Arbuckles form the perfect setting for fishing and boating.