Welcome to Nova Scotia
A land of lobsters, fiddlers and mesmerizing coastal backdrops, Nova Scotia will astound you with its distinct character and undeniable maritime charm. Beyond its alluring seascapes, you'll stumble upon historic sites, gorgeous hikes, bountiful vineyards and colorful cities. Nova Scotians are known for their warm hospitality, so don't be shy. Feel free to ask the locals about the best places to eat and explore.
Fun in the Bay of Fundy
The Bay of Fundy boasts the world's highest tides and offers a wealth of outdoor activities year-round. Go snorkeling or kayaking during high tide and stroll the ocean floor when the tide goes out. You can also join a whale watching tour to spot humpbacks, finbacks and elusive right whales.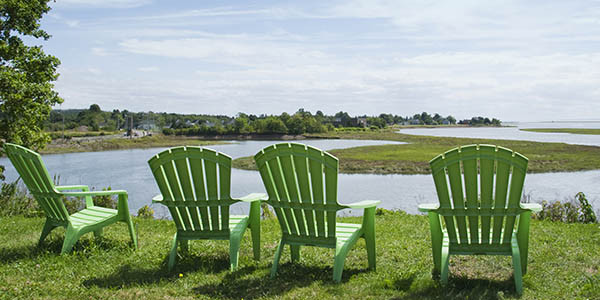 Forests and Flyers
Inland, you'll find Kejimkujik National Park. Endless hiking trails weave through Acadian forests, while a handful of rivers and lakes cater to paddlers of all sorts. Canoe to the Point Joli Migratory Bird Sanctuary within the "Keji Adjunct" to come face-to-face with waterfowl and shorebirds. For more wildlife, go to Shubenacadie Wildlife Park to see Sable Island horses, foxes, beavers, cougars and black bears.
Hooked for a Lifetime
Over 8,200 miles of accessible coastline lure boaters. From tranquil villages and the port of Halifax to sandy beaches and fishing hotspots, you'll never run out of places to explore. If you're into sport fishing, head to Northumberland Shore from June to October to catch colossal Bluefin tuna (some weigh over 1,000 pounds). Morris Lake and Desaid Lake are known for bass, trout and pickerel, while Bras d'Or Lake supplies plenty of trout. You can also reel in salmon from Margaree River. Hunting in Nova Scotia is just as diverse as its fishing. Popular game hunts include deer, black bears and waterfowl.