Welcome to New York
Whisper the words "New York," and images of Times Square and the Statue of Liberty are bound to leap to mind. But the Big Apple is just the tip of the iceberg. Stretching from Niagara Falls to the west and Albany to the east, the vast Empire State encompasses history-rich towns, world-famous natural wonders and thrilling outdoor recreation.
Never-ending Outdoor Pursuits
Get off the beaten path by heading to the Finger Lakes in the center of the state. Spanning 9,000 square miles and home to 11 glacial lakes, this area is an outdoor adventurer's paradise. Kayak, swim and fish to your heart's content in a wealth of streams, ponds and lakes. The state parks of Letchworth and Watkins Glen guarantee abundant opportunities for hiking, biking and camping. You can also chase thundering waterfalls at Taughannock Falls State Park, or take in the dramatic peaks and spires of Chimney Bluffs.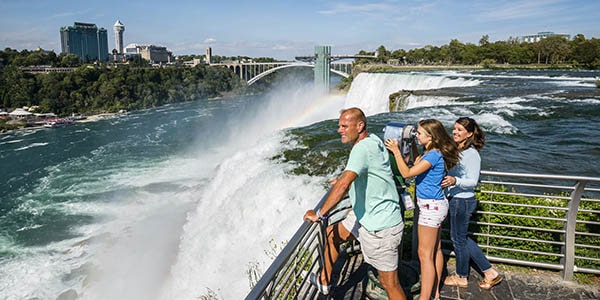 Vital Viticulture
When it's time for a break, follow one of the countless wine trails across the state to sample the area's top vintages, beers and spirits. In the winter, cross-country ski along 2 miles of groomed trails or hit a couple of the 35 slopes at Bristol Mountain Winter Resort.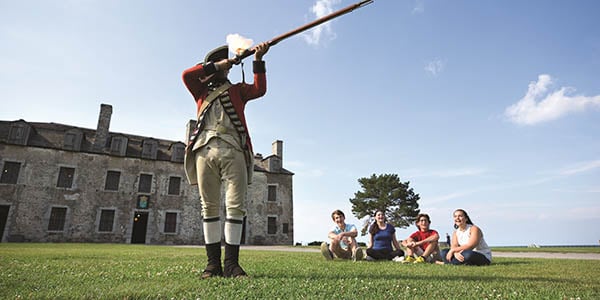 Urban Allure
From the Empire State Building and Central Park to the Brooklyn Bridge and Statue of Liberty, New York City is full of iconic sights. While you're here, catch a Broadway show, cheer on the Knicks or Rangers at Madison Square Garden, or marvel at the grand architecture inside Grand Central Terminal. Attractions include the Metropolitan Museum of Art, Museum of Modern Art and National September 11 Memorial and Museum.