Welcome to New Brunswick
New Brunswick is a top contender when it comes to the ultimate Maritime vacation. Surrounded by the Bay of Fundy and Gulf of St. Lawrence, this charming province will dazzle you with the world's highest tides, incredible whale-watching opportunities, endless lobster feasts and quaint harbor communities. Be sure to brush up on your Francophone skills, as almost a third of the population speaks French.
Find Your Calling Outdoors
In Fundy National Park, you can hike on over 75 miles of trails to reach valleys, waterfalls, mountains and the world's highest tides. Nearby you'll find the Hopewell Rocks, unique rock formations that look very different at high and low tides. At low tide, explore the ocean floor and gasp at towering flowerpot rocks. When the tide comes in, go kayaking and watch these immense sandstone formations transform into tiny islands.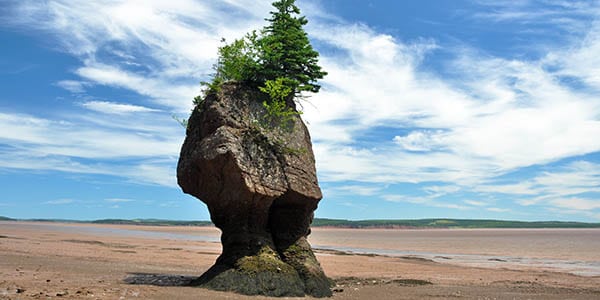 Toes in the Sand
For a relaxing beach day, lay your towel on Parlee Beach, Canada's warmest saltwater beach. The great outdoors can also be experienced from your car. Take a scenic drive along the Fundy Trail Parkway for stunning views overlooking tranquil shores and dramatic cliffs.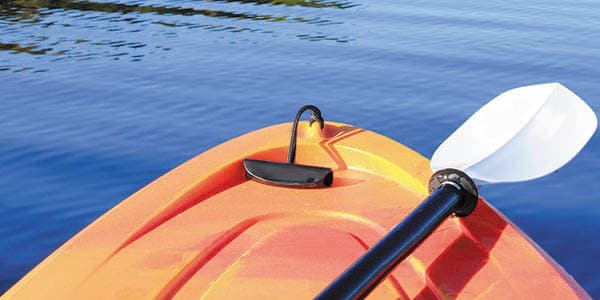 A Whale of a Time
In the summer, multiple species of whale flock to the Bay of Fundy to give birth. Embark on a whale watching tour out of St. Andrews-by-the-Sea to see these remarkable marine mammals up close. Back on land, take some time to explore the Huntsman Marine Science Center and Kingsbrae Garden.
Falling Backwards
For a sight you don't see every day, go to Saint John's Reversing Falls. Here, you'll witness Bay of Fundy tides push the St. John River with such force that it reverses its flow. Foodies will want to go to Shediac, the lobster capital of the world, to indulge in buffet boils. History buffs can also go back in time to the British Loyalist era in King's Landing. Boasting 170 costumed interpreters, 20 historic buildings, and 65,000 artifacts, this 19th-century village offers hands-on activities and live performances.