Welcome to Nevada
From stark deserts and alpine forests to Wild West towns and flashy cities, Nevada is a state of bold contrasts. It doesn't matter if you're a cowboy, thrill-seeker, partygoer or nature lover – the Silver State's eclectic mix of attractions means unlimited, unforgettable experiences for everyone.
Natural Beauty Abounds
Discover the world beyond Vegas. Sail, paddle or take a dip in the turquoise waters of Lake Tahoe, North America's biggest alpine lake. Hike through dramatic ravines and caves at Cathedral Gorge State Park near the Utah border, or explore Lamoille Canyon to see the Ruby Dome. The Valley of Fire State Park outside of Vegas will wow you with its red sandstone. See Lehman Caves, Wheeler Peak glacier and Lexington Arch – all in Great Basin National Park near the Utah border.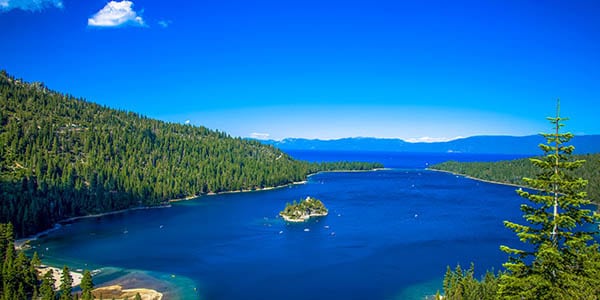 Safe Bets on Outdoor Sports
Don't let the arid landscapes fool you. Beyond its deserts, the Silver State has plenty of fish-filled lakes, rivers, reservoirs and streams. Cast your line in popular spots like Wild Horse Reservoir, Cave Lake, Truckee River and Eagle Valley Reservoir — all of which have an abundance of trout. From big game to desert birds, hunters will enjoy scouring through Nevada's mountains, valleys and forests. Mount Charleston is a top destination for bighorn sheep, while elk and deer can be found in the Spring Mountains. Head to Humboldt-Toiyabe National Forest for exceptional predator hunting, or South Fork State Recreation Area for mule deer and pheasants.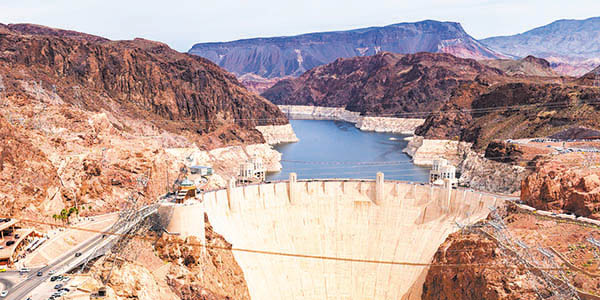 Glitzy Cities
Las Vegas is the star of the Silver State. Known as the "Entertainment Capital of the World," this city will dazzle you with its grand casinos, award-winning restaurants and extravagant shows. Test your luck at the gaming tables, indulge in stellar cuisine and stroll along the iconic Las Vegas Strip. Visit South Las Vegas Boulevard to take a selfie at the "Welcome to Fabulous Las Vegas" sign. Other popular attractions include Fremont Street, the Neon Museum and Red Rock Canyon National Conservation Area. Small in size but big on fun, Reno, located near Lake Tahoe, also is worth a visit, thanks to its 50 golf courses, outlet malls and entertainment-filled Riverwalk District.