Welcome to Minnesota
When Minnesotans boast that their state has 10,000 lakes, they're not being entirely truthful. The real number is closer to 12,000, ranging in size from a few acres to the largest of the Great Lakes, Superior, on the northeastern border. Naturally, these bodies of water translate to an embarrassment of boating and fishing riches, but don't forget about Minnesota's dynamic cities.
Wonderful Waterways and Lakes
The mighty, muddy Mississippi River gets its modest start in northern Minnesota. Visit Itasca State Park for the chance to walk across the river's headwaters. The towering pines and the glittering lakes provide scenic backdrops for fishing, hiking and biking. Follow the course of the swelling river southward for even more boating and fishing adventures.
Celebrate Superior
Several state parks celebrate the stunning beauty of Minnesota's North Shore along Lake Superior. Visit the state parks at Gooseberry Falls or Tettegouche to stand in awe of the cascading waterfalls and rivers, or head to Split Rock Lighthouse for the iconic site of the grand beacon perched on a rocky bluff overlooking this inland sea. In southwestern Minnesota, the Pipestone National Monument encompasses unique geological formations and revered Native American sites.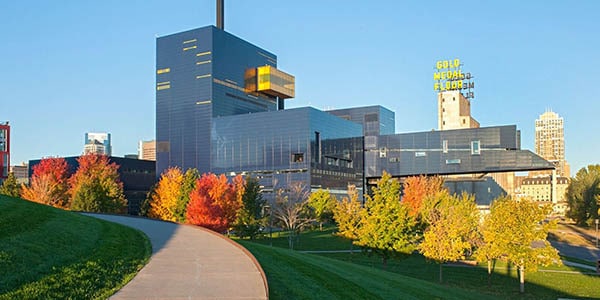 Secluded Landscapes and Stellar Cities
Some of the nation's best paddling can be found at the Boundary Waters Canoe Area, which includes over 1 million acres of pristine wilderness and 1,200 miles of navigable waterways. Thanks to the seclusion, you're more likely to encounter wildlife than people. More solitude can be found at Voyageurs National Park. There are no internal roads in this park, so you'll have to paddle your way around. Ready for city life? Minnesota-Saint Paul offer a slew of world-class museums and attractions. Don't forget to see the Hjemkomst Viking Ship in Moorhead.