Welcome to Maryland
Teeming with majestic mountains, robust rivers and scenic shores, Maryland has been called "America in Miniature." This is true from the charming small towns of western Maryland to the large coastal cities that played pivotal roles in the nation's history. Head to the Old Line State for a lot of fun packed into a small package.
Maritime Cities and Mountain Towns
The state's largest cities sit on the northern shores of Chesapeake Bay. Baltimore is one of the prime seaports on the East Coast, and the city's maritime connection has infused the city's history, food and culture. Maryland's capital, Annapolis, is famous for Colonial architecture and the United States Naval Academy. On the Atlantic coast, Ocean City's boardwalks and beaches make it the place for seaside fun. Bordering Washington, D.C., Bethesda is a top pick for visitors heading into the nation's capital. The Blue Ridge and Allegheny mountains cross western Maryland, a region known for its supreme beauty.
Maryland Mountain High
To the east, more than 40 miles of the epic Appalachian Trail passes through the heart of the state. Hike to the peak of Annapolis Rock for sweeping views. Prefer mountain bikes to hiking boots? Grab your two wheels and head to the Chesapeake and Ohio Canal National Historical Park or the Great Allegheny Passage. Connecting the cities of Pittsburgh to Washington, D.C., these trails provide 335 miles of hiking and biking through diverse, scenic landscapes. Located just outside of Baltimore, Patapsco Valley State Park is a haven for outdoor recreation.
Wild Ponies and Epic Trails
Among the state's most famous destinations is Assateague Island National Seashore, a thin barrier island located off Maryland's Atlantic coast that the state shares with Virginia. A herd of wild ponies has roamed these beaches for centuries; hit the trails of this pristine coastal landscape on foot or horseback.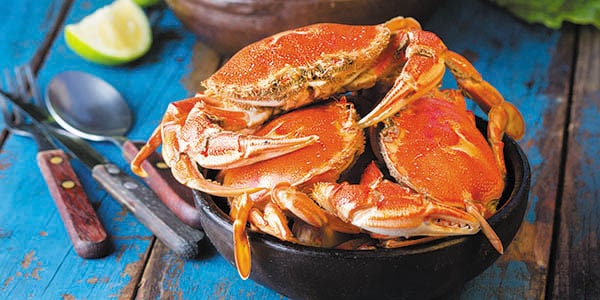 A Taste of Maryland
The ultimate Maryland experience always includes seafood. Steamed and coated with Old Bay, blue crabs are truly a local delicacy, but you can't go wrong with anything freshly caught from the Chesapeake or Atlantic waters. To step into the past, head to Baltimore's Fell's Point. Walk the cobblestone streets past the colorful row houses, or head to the harbor to tour the grand historic ships and lighthouses.