Welcome to Louisiana
A melting pot of European and Native cultures, the birthplace of jazz and home to festive traditions, the Pelican State will pique your curiosity and delight your soul. Come for the raucous Mardi Gras festival, and stay for misty, wildlife-filled bayous, out-of-this-world soul food and historic antebellum homes.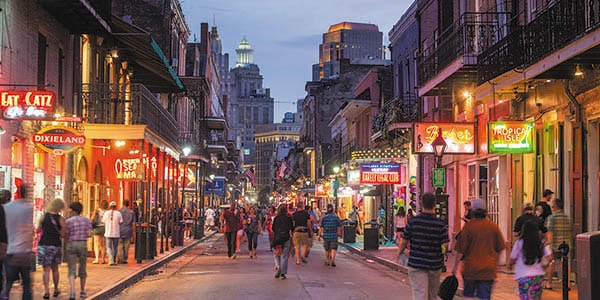 Getting Hooked
Boaters and anglers have plenty of fresh and saltwater options to choose from. Popular lakes abundant in bream, bass and catfish include Caddo, Cane River and D'Arbonne. If you want to catch trout, head to the Lake Pontchartrain Basin, Grand Isle or Calcasieu Lake. The Pelican State also promises exceptional shallow-water fishing thanks to its endless coastal marshes teeming with redfish, flounder and tarpon. In the deep sea, expect to reel in trophy catches like barracuda, mahi-mahi, tuna and king mackerel.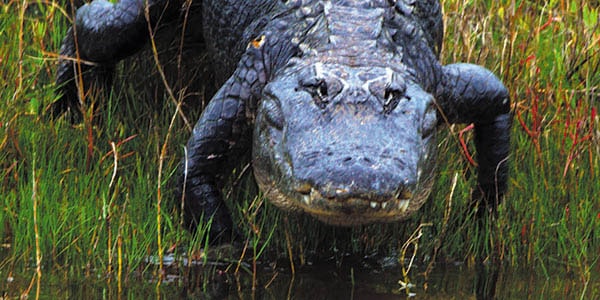 Hunting for Game
Hunters will also find loads of forests and swamps to play in. The Atchafalaya Basin is a hot spot for duck hunting, while the Bossier and Ouachita parishes boast huge deer populations. Woodcock, snipe and quail also entice hunters, and the Sherburne Wildlife Management Area teems with these fowl species.
See You in the Bayou
Less than an hour away from New Orleans is Bayou Lafourche. From airboats to kayaks, you'll find a variety of swamp tours here. Whatever mode of transportation you choose, you're sure to see alligators, bald eagles and more along your journey. For more wildlife, head to Lake Charles for the Creole Nature Trail All-American Road. Traversing an area known as "Louisiana's Outback," this 180-mile network of paths is filled with alligators, turtles, crabs and over 400 types of birds.