Welcome to Indiana
You can't help but feel at home in Indiana. Famed for its warm Hoosier hospitality, this down-to-earth state rolls out its welcome mat with its bustling yet inviting cities, action-packed sporting events, towering sand dunes, underground waterways and scenic green spaces. Wherever you end up, the Hoosier State will woo you with its charming personality and authentic experiences.
Explore Forests, Caves and Sand Dunes
In Corydon, you'll find Indiana Caverns, one of the longest cave systems in the United States. Home to a three-story waterfall, ice age fossils and fascinating ecosystems, this underground river can be easily explored via boat tour. When you're ready for a change of scenery, visit Indiana Dunes National Lakeshore on Lake Michigan to gaze at some of the tallest sand dunes in North America. Nestled along the lake's southern shores, this tranquil area boasts beaches and 50 miles of trails.
Falls, Indy Style
In the state's southeast, Madison's Clifty Falls State Park entices outdoor enthusiasts with its four waterfalls, canyon vistas, rugged trail systems and abandoned railroad tunnel. For the ultimate adventure, head to the west to Hoosier National Forest to explore archaeological sites, old-growth forests, sparkling lakes and 266 miles of trails.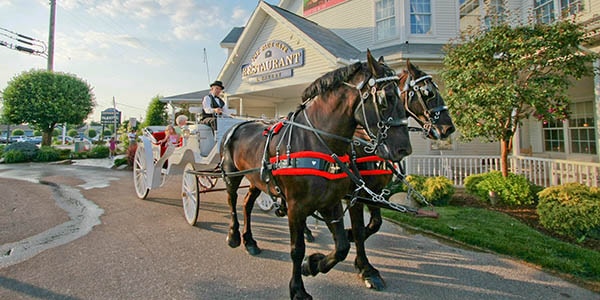 Catch Them Big and Small
Indiana's fishing and hunting opportunities make it a top Midwest spot for outdoors enthusiasts. Battle the monster salmon and trout hooked in Lake Michigan, or reel in your limit of bass and crappie from Brookville Lake Dam east of Indianapolis. More of a pike-and-muskie angler? Try your luck in Tippecanoe Lake, just north of Oswego.