Whitehorse
The town of Whitehorse may be considered a breath of fresh air–literally. It holds a Guinness World Record title for being the city with the least polluted air. Visitors to Whitehorse are drawn outdoors for a chance to crash through the snow on a dog sled or watch in reverence as the northern lights paint the sky. Located in the Yukon Territory of northwestern Canada, Whitehorse is a small city bursting with adventure. Named for roaring rapids in the Yukon River that resembled a white horse's mane, Whitehorse grew to prominence during the Klondike Gold Rush of the 1890s. Miners camped along the river as they journeyed north to seek their fortunes. In later years, a major railroad route traversed the city; today, the Klondike and Alaska Highways bring travelers to the town, which serves as the capital of Yukon.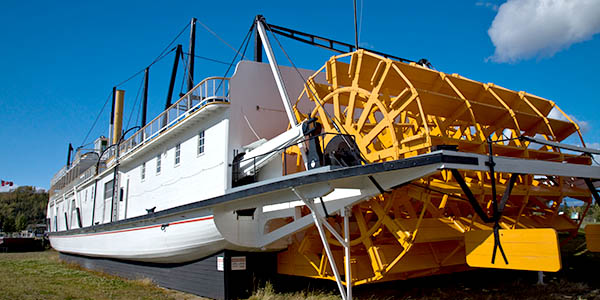 Experience the Great Outdoors
Colorful buildings line the sidewalks of downtown Whitehorse, making it a quaint spot to shop or grab a bite to eat. The SS Klondike National Historic Site provides a chance to explore a ferry that once traveled the river. Multiple trails take visitors along the scenic Yukon River and through beautiful woodlands. In the distance, mountains crest in the skies above. When the weather is nice, canoeing and kayaking are excellent ways to experience the great outdoors in Whitehorse. Miles Canyon is a popular spot to walk or hike the trails overlooking the unique rock formations that line the Yukon River. A suspension bridge takes visitors right over the rushing waters. A camera is a must at this picture-perfect spot. Taking the Klondike Highway south of Whitehorse to Emerald Lake is a worthy trip. A scenic overlook allows visitors to view the lake's distinctively luminous bluish-green waters.
Experience the Wildlife
The rugged Yukon landscape is home to many forms of wildlife. The Whitehorse Fishway allows visitors to observe wild salmon as they make their amazing 2,000-mile journey from the Bering Sea to their spawning grounds. The tourist center explains the efforts underway to protect the Chinook salmon. A visit to the Yukon Wildlife Preserve provides visitors the opportunity to see a variety of animals throughout the 700 acres of natural landscape. Moose, mountain goats, caribou, arctic foxes, and more can be spotted along the walking trails or bus tour routes.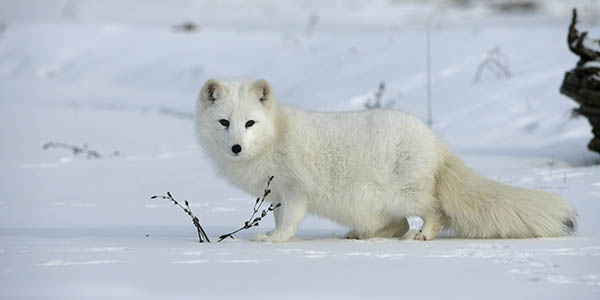 Learn about the Yukon Region
When visitors have had their fill of the great outdoors, they can head to the MacBride Museum of Yukon History. Educational displays and a variety of artifacts showcase the region's history. Panning for gold is a family favorite at this attraction. Another recommended stop in Whitehorse is the Yukon Visitor Information Center, which offers a short movie about the area, as well as brochures and helpful staff members who are eager to help visitors find the best places to explore nearby.
For More Information
Whitehorse, Yukon
www.yukoninfo.com/whitehorse-yukon
Department of Tourism Yukon
800-661-0494